Google Play Books rolls out in Mexico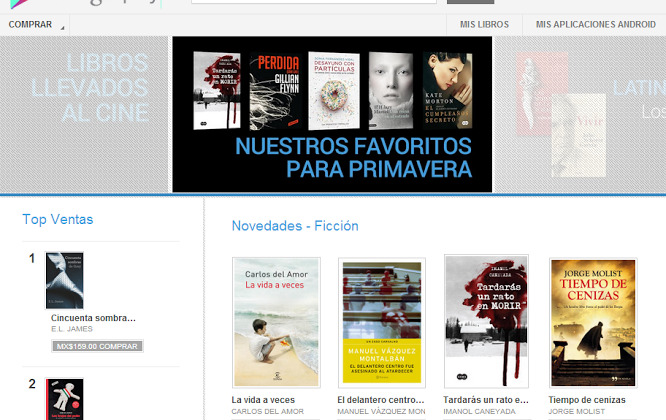 While many Android users have enjoyed the robust library of content available on Google Play, which includes Movies, Music, and Magazines, there are still many users who only have access to some of the content. That reality has diminished in Mexico starting today, with users in the nation now having access to Google Play Books.
Users in Mexico now have access to both apps and ebooks, with the latter being offered in local currency and local titles. Publishing houses offering content for users in Mexico include Random House Mondadori and Planeta, according to a statement made on the Google Mexico G+ profile. In addition to local titles, international titles are also available, providing access to bestselling novels from overseas.
The service is simple to use: users browse through the ebooks available in the Play Store using either a mobile device or a computer. After purchasing a book, it becomes available on whichever device the user decides to use, such as a smartphone or tablet. For example, you can buy an ebook using your smartphone, but then access and read it on your tablet with a larger display.
In case you missed it, we reported on March 16 that it looks like Google is gearing up to launch a Play News feature, offering newspaper editions and subscriptions in a way similar to how it offers magazines. This information surfaced in a JavaScript and CSS file that was found on the Web version of the Play Store containing placeholders and text related to such a feature. Google Play News has not been officially announced, however, and there's no word which locations will get it when/if it does come to fruition.
[via Google+ Mexico]