Google plans to fix 2.5-year-old Android bug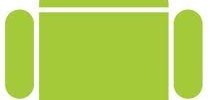 Once upon a time in 2010, an Android bug was reported. A host of other users chimed in, concurring that they experienced the same problem. Over two years and six months went by when a Google employee suddenly appeared, announcing that the bug would finally be fixed in the newest upcoming release of Android. When rolled out, the issue of not being able to resolve a hostname on a local domain will come to an end.
Known as Issue 8030, this relatively unknown bug is not a problem for most users. Those affected, however, have expressed immense frustration. The issue was presented on code.google.com: "When connected on WiFi to a network which specifies a domain name, hostnames in that domain do not resolve without appending the domain to the hostname."
After years of responses, someone from Google jumped into the comment pool and left this short bit of info: "The fix for this has gone in thanks to Kevin Tang. It will be available in the next major release." Users then, not surprisingly, jumped in with a variety of grumbles about how long it took to correct the issue, to which Google again responded.
"Guys, it was a matter of prioritization and resources. We don't have people to put on every requested feature and we certainly were not idle during this time. I apologize it took so long. I can't say what the next version will be (neither know it nor can discuss it) but it will be after 4.2, which has already gone out."
[via Android Police]