The sequel to Google's Pixelbook has leaked as the 'Pixelbook Go,' an alleged clamshell laptop featuring a magnesium alloy body and 13.3-inch touchscreen with up to a 4K Ultra HD resolution. The model is expected to launch officially at the Google event in October, offering consumers an update on the Pixelbook that packs major changes, including a less flexible hinge and lack of pen support.
READ: Google Pixelbook Review: Chrome OS plays hardball
The Google Pixelbook is an ultra-slim Chromebook from Google that features a 2-in-1 form factor, support for a pen, and Google Assistant baked in.
According to 9to5Google, Google plans to launch an updated model called the 'Pixelbook Go' that drops the 2-in-1 form factor and pen support, instead offering a traditional clamshell laptop design paired with some sort of 'tactile feel' on the bottom for improved grip.
The model allegedly features a 13.3-inch touch display with a 16:9 aspect ratio that will be offered in Full HD and 4K UHD resolutions. In addition to display type, different varieties of the Pixelbook Go will allegedly be offered with various processor, RAM, and storage options.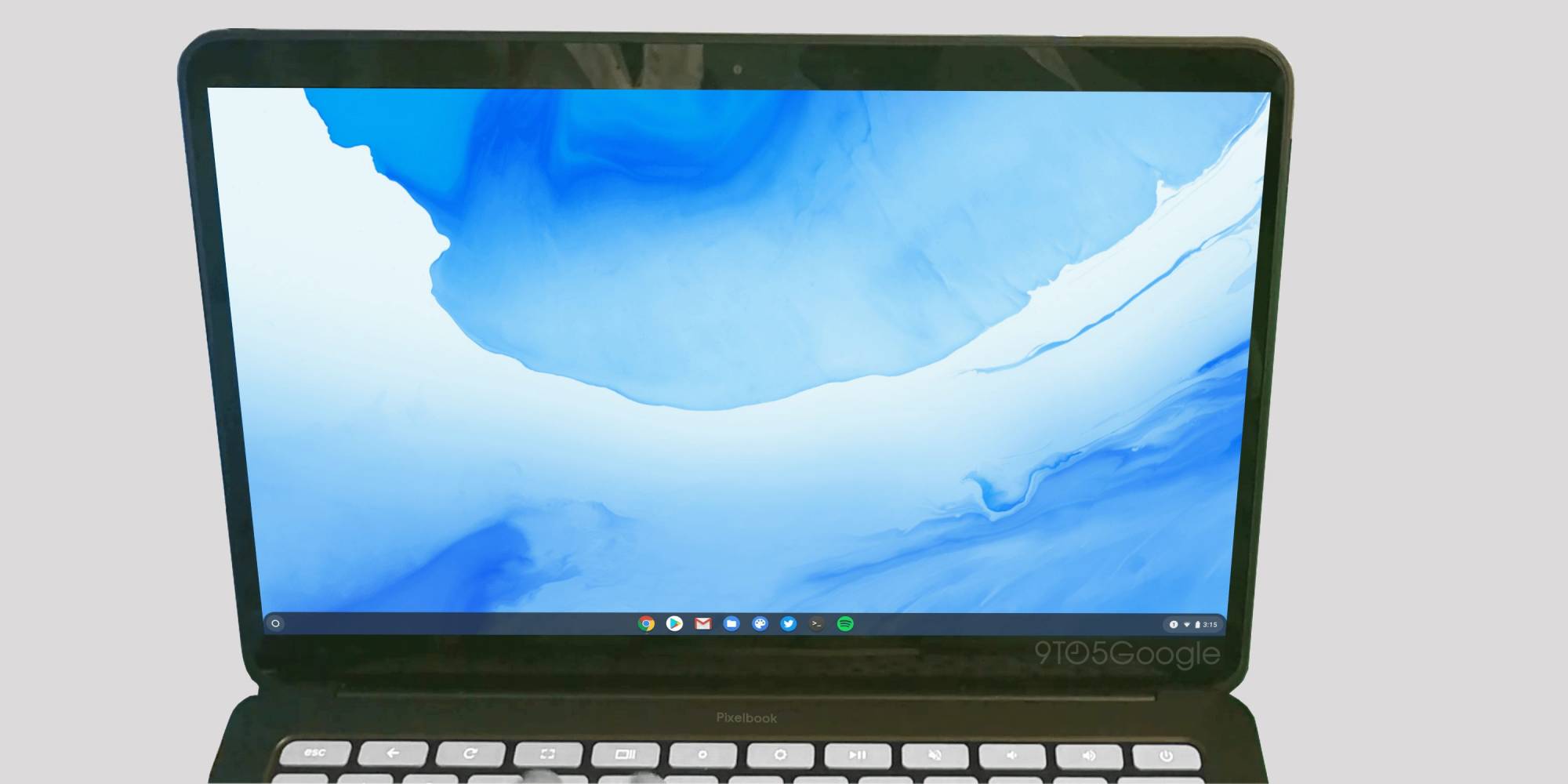 Assuming the report is correct, the Pixelbook Go will be available with the Intel Core m3, i5, and i7 processors with 8GB and 16GB RAM options, plus 64GB to 256GB of storage. This hardware is allegedly joined by a pair of more powerful front-facing speakers, dual microphones, and a 1080p/60fps webcam.
A standard 3.5mm audio jack and two USB-C ports reportedly round out the model, which the report claims will be offered with pinkish and Just Black color options. The leak doesn't offer a price on the model, but the existing Google Pixelbook is currently available from Google starting at $999 USD. It's reasonable to assume the Pixelbook Go may come in at around the same price range.