Google Pixel Watch could take on Apple Watch with a hybrid heart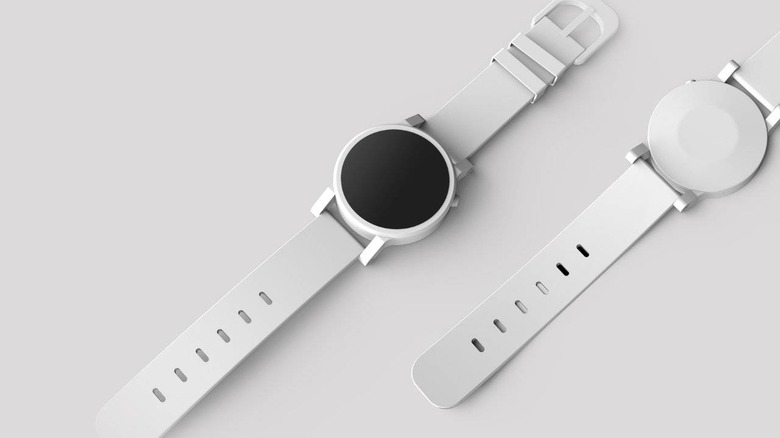 Speculation about a future 'Google Pixel Watch' has been around for months, rumors fueled largely by a mixture of hope, patents, and leaks. Google shelled out $40 million earlier this year in a deal with luxury smartwatch company Fossil, something a new report claims was used to acquire key engineering talent from the company, as well as a digital-analog hybrid technology called 'Diana.'
Google has been heavily criticized for its lackluster Wear OS offering, which has been largely eclipsed by Apple Watch. Speculation has circulated for years that Google may be planning to develop its own smartwatch, one being referred to with the entirely unofficial name 'Google Pixel Watch.' Though nothing has been confirmed, a new report from Wareable has stoked these rumors.
The report, which cites 'sources familiar with the deal,' claims that Fossil 'felt pressured' after its Misfit acquisition in 2015 to pursue a new deal involving its technology in order to recuperate some of its losses. The company reportedly approached Google about this deal — the $40 million one ultimately announced earlier this year, the report claims.
Google allegedly received a license share agreement as part of the deal for a watch movement technology called 'Diana,' which is claimed to be a term referring to a combination of 'digital' and 'analogue.' The deal reportedly also gives Google access to multiple variations of Diana, as well as related mechanical tech, software, and firmware.
Finally, the deal reportedly saw 20 engineers who worked on this watch tech move from Fossil to Google. Though many details are lacking, the report claims 'Diana' requires far less power than a full smartphone and that there are multiple variations of the tech that mix digital and analog watch components, including some that don't include displays.
The sources claimed that Google was more interested in the talent behind the tech than Diana itself, but that the technology could be used in a smartwatch from the company, assuming it decides to launch one.