The Pixel 2's custom image chip is going live for all apps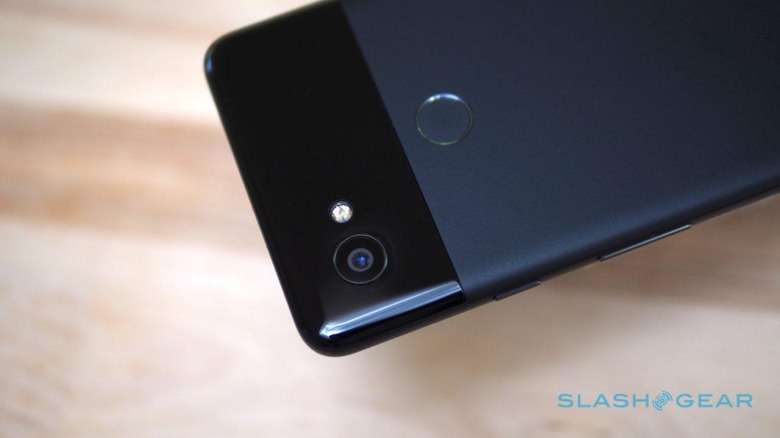 Google has fired up the Pixel Visual Core, activating the custom imaging chip that was the surprise hidden in the Pixel 2 and Pixel 2 XL. News of the company's very first homegrown picture-processing silicon broke a month after the smartphones themselves hit shelves, a secret addition to the Android handsets' logic boards. However, at first they weren't actually available to use.
Indeed, it took until late November last year for developers to get access to the Pixel Visual Core. At that point, they were able to start getting to grips with just what the camera addition can do, primarily things like HDR+ which combines multiple exposures of the same scene for a greater overall dynamic range. Now, however, the special silicon is going live across the board.
In an update set to roll out over the next few days, Google will turn on the Pixel Visual Core for every app that taps into the Pixel 2 or Pixel 2 XL's camera. The biggest upshot, at least initially, will be that third-party apps will be able to use Google's proprietary HDR+ algorithms. It should mean clearer images where there are areas with a mixture of bright and shaded light.
"Pixel Visual Core is built to do heavy-lifting image processing while using less power, which saves battery," Ofer Shacham, engineering manager for the chip at Google says of its enabling. "That means we're able to use that additional computing power to improve the quality of your pictures by running the HDR+ algorithm."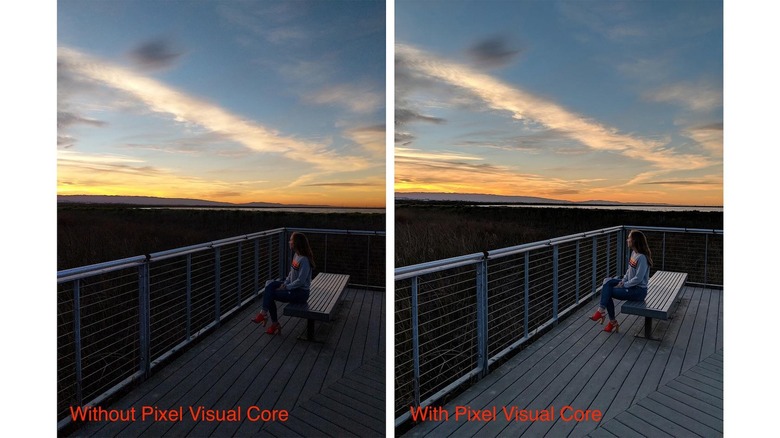 That's not all, mind. The Pixel Visual Core also use RAISR, which should mean an improvement on zoomed-in photos. Usually that's a shortcut to pixelation. Zero Shutter Lag technology, meanwhile, promises to speed up the time between when you hit the capture button on-screen and when the photo is actually taken.
Google is calling out Instagram, Snapchat, and WhatsApp as the first third-party beneficiaries of the Pixel Visual Core going live, but of course they won't be the only ones. Indeed, as long as developers are using the more recent APIs for Android's camera – and of course as long as you're using a Pixel 2 phone – their apps will automatically get to take advantage of the imaging hardware.
The early-February update to enable the Pixel Visual Core will be rolling out over the coming days. If you've got a compatible Android phone, keep an eye out on the notification bar for it. Meanwhile, further updates later this week will add Augmented Reality Stickers that will interact with the Pixel 2 camera and each other.