Google Pixel Slate release date finally gets confirmed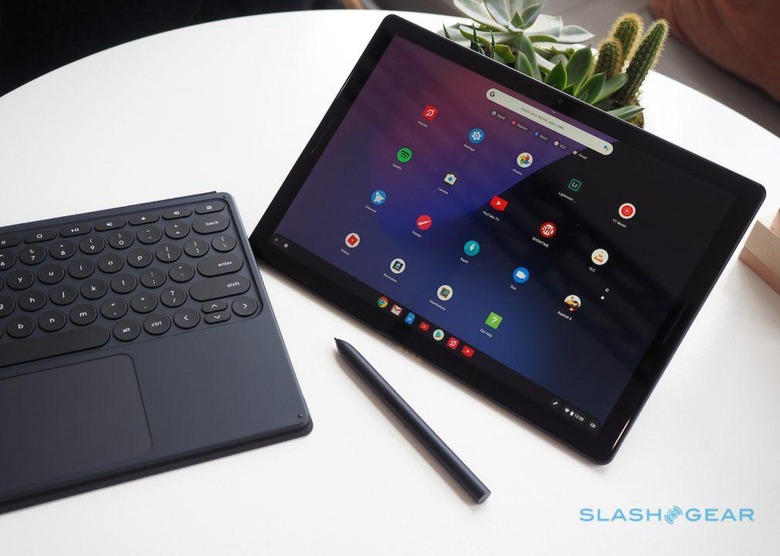 It seems that Google's Pixel Slate is very nearly here. Today, the Google Store was updated with expected shipping times for all varieties of the Pixel Slate. Though each model has a shipping time that's at least a few weeks out, they should all begin shipping to customers before the end of the year.
Those who place an order for the Pixel Slate today will have a shipping time that's ultimately dependent on model. For instance, the low-end model, which ships with an Intel Celeron processor, 4GB of RAM and 32GB of storage, is shipping out in 3-4 weeks according to its Google Store listing. Splurge for the other Celeron model with 8GB of RAM and 64GB of storage and you're looking at a shipping time of 4-5 weeks.
Thankfully, that seems to be the worst of it. The Core m3 Pixel Slate (with 8GB of RAM and 64GB of storage) is shipping out in 2-3 weeks, and we can imagine many consumers opting for that model given its middle-of-the-road price point of $799. Those who want a little more power are looking at shipping times of 3-4 weeks for the Core i5 Pixel slate with 8GB RAM/128GB storage.
Finally, the high-end Pixel Slate, which ships with a Core i7, 16GB of RAM, and 256GB of storage ships out in 2-3 weeks, so alongside the m3 model, this one is shipping out soonest. Still, that Core i7 model will set you back a whopping $1,599, so the fact that it's shipping out sooner than the other Pixel Slates probably isn't going to tempt many people into buying one.
Obviously, these shipping estimates could change depending on the number of orders Google receives, but for the moment, it certainly seems like all models will be arriving in time for Christmas. The possible exception to that is the Celeron model with 8GB/64GB, as its 4-5 week shipping time put its arrival somewhere in the vicinity of December 13-20. Will you be picking up one of these Pixel Slates? Head down to the comments section and let us know!