The Google Pixel Slate is one giant tablet made to traverse the boundaries between desktop and mobile. This device is sold as a tablet, on it's own, but much like some of the most obvious competition (the iPad Pro, for example), it'll make the most sense with its sold-separately keyboard accessory. This device runs Chrome OS, and because the newest versions of Chrome run Android apps (and have for some time now), you'll find a whole lot of Android going on, too.
The design of this device is rather round. From keyboard keys to icons on the screen (which look rather familiar). "As technology progresses, it needs to be closer to us. Soft circles and curves evoke something natural and familiar," said Google designer Ivy Ross. "It will eventually be invisible, the design challenge is to make that transition natural and inevitable. Our job is to figure out what it means to hold Google in your hand."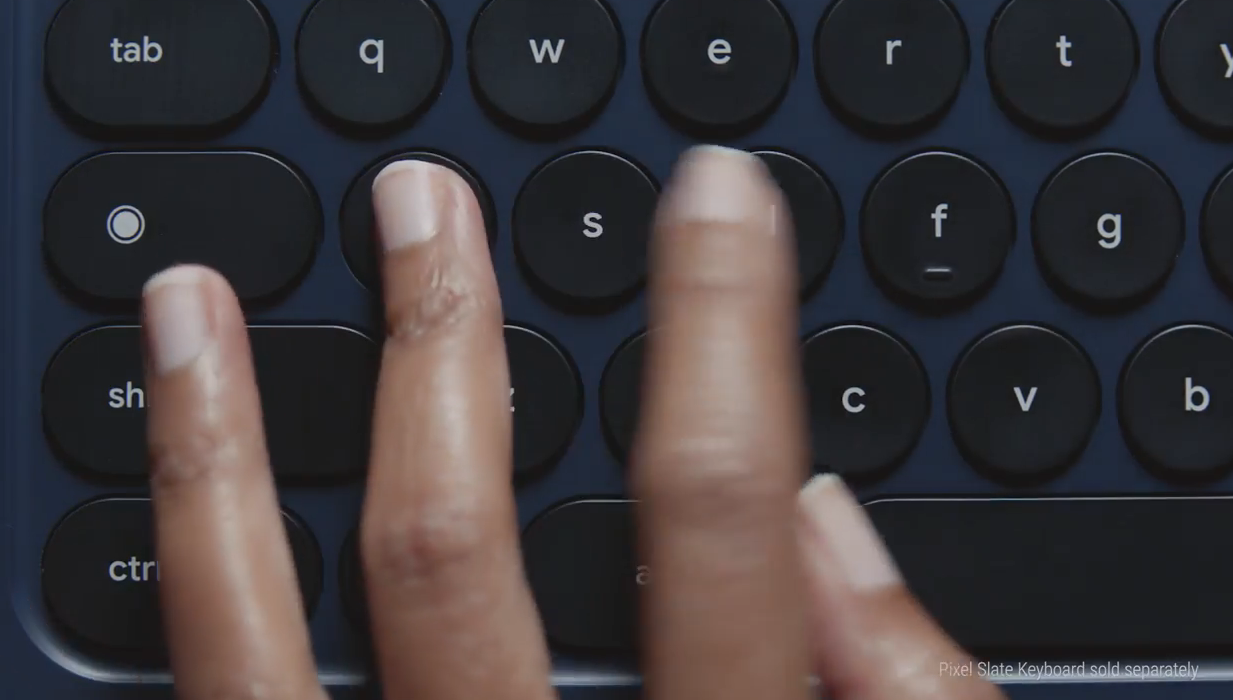 "Google Pixel Slate is a completely new experience. It isn't a laptop trying to be a tablet, or a phone trying to be a computer," said Google's Trond Wuellner. "Or a tablet that's really a phone pretending to be a computer."
Pixel Slate comes with the ability to roll with more than one keyboard. There's one with circular keys and no touchpad. There's another keyboard with light-up keys and a touchpad included. Both of these keyboards are sold separate from the slate itself, all through the Google Store – online, at first, then also through 3rd-party sources.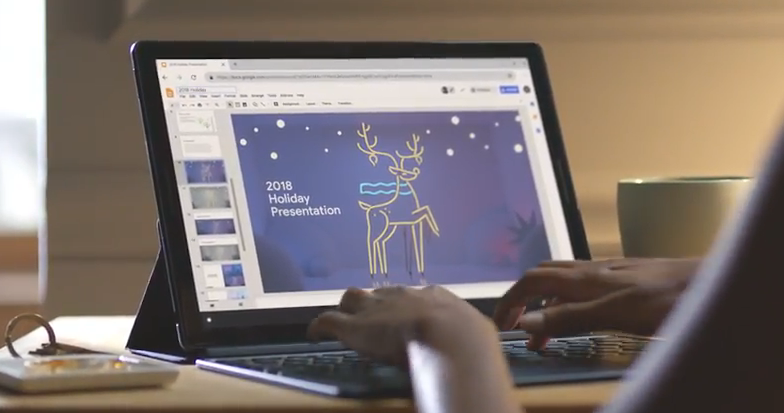 The Google Pixel Slate will have a wide variety of apps available to it right out the gate, including some we've seen very little of on Chrome OS thus far. Some you'll have used for ages, too: Netflix, Google Drive, Google Play Movies, YouTube, Messenger, Google Calendar (and all the other Google apps,) Sketchbook, and more.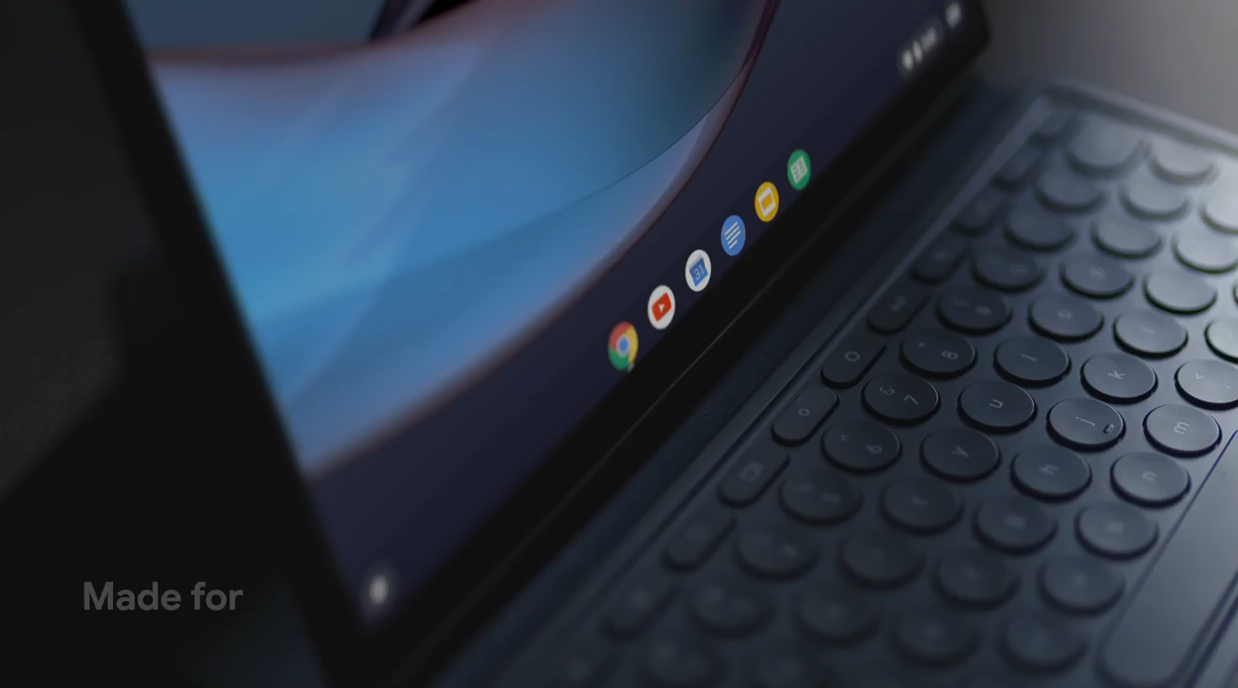 When the keyboard is attached to the tablet, you're running a traditional version of Chrome OS. Once you pull the tablet off its keyboard, it switches over to a grid of apps. This is a true dual-use sort of situation. This is part of the new Chrome OS experience – made to be held in your hands.
This device as a 293 PPI display with low-temp Polycrystalline Silicon (LTPS) LCD technology. It has two (dual front-firing) speakers and it comes with three months of YouTube TV for free. There's an 8MP camera up front and another around the back. The front-facing camera also has a wide-angle lens for video chat.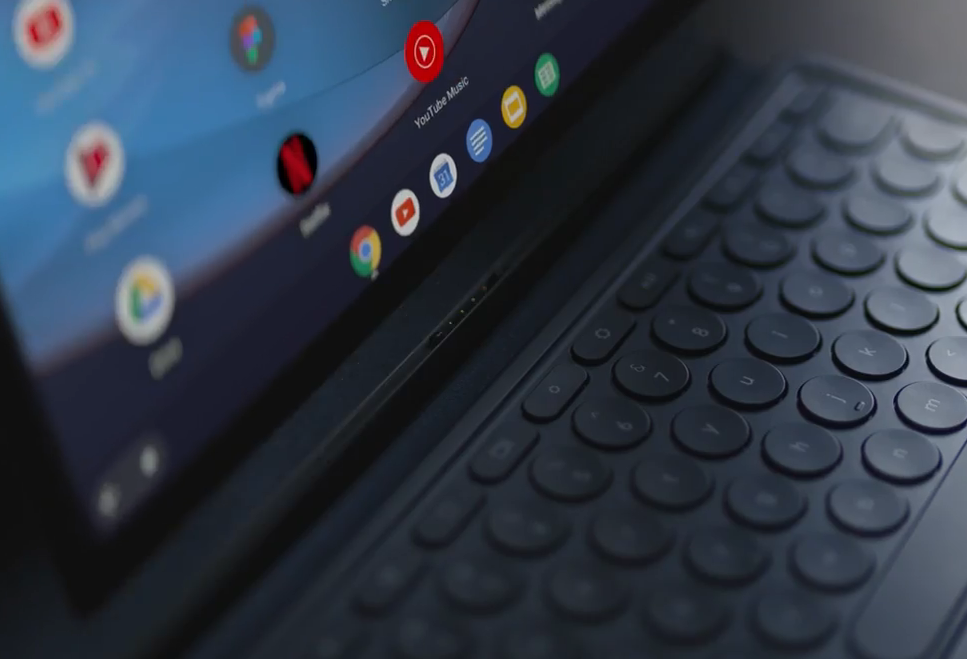 This device will be made available by the end of this year through the Google Store online and wherever Google Chromebooks are sold – if you're lucky. Google Pixel Slate will be available for $599 right out the gate. The Google Pixel Slate Keyboard will cost $199, and the Google Pixelbook Pen will cost $99.