Google Pixel phones tipped to barely have water resistance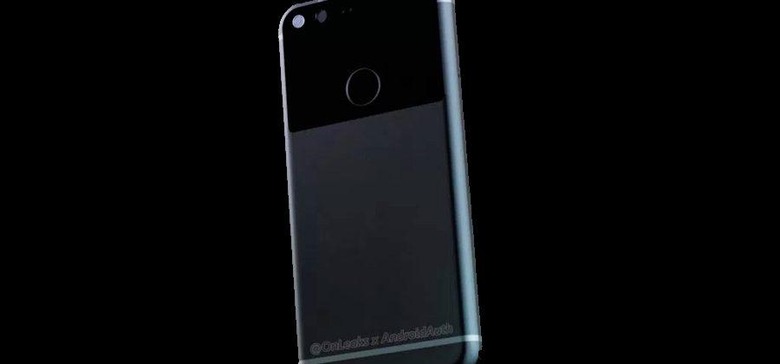 Our smartphones these days have become part and parcel of our lives to the point that we bring them with us anywhere and everywhere. That runs the risk of exposing them to elements, so consumers have mostly come to expect that their smartphones will survive a bit of a splash. Most flagships for the past years do promise some peace of mind in that regard, with a few exceptions. And unfortunately, according to a "reliable source", the Google Pixel smartphone will be one of those exceptions, getting only an IP53 rating, which means having no special water resistance at all.
The "3" in IP53 indicates the water resistance certification of a product, a range that goes from 0 with absolutely no water protection to 8 at the highest. A rating of 3 in the water department is formally described as "water falling as a spray at any angle up to 60 degrees from the vertical shall have no harmful effect." In practical terms, this means that the Pixel smartphone will only be protected from very lightly falling rain if and only if held at an almost vertical, upright position. Not horizontal, and definitely not upside down.
Most "decent" water resistance usually starts at IPX5. Many flagships these days, and even some aspiring mid-range ones, even go as high as IPX7, or the highest IPX8. Those usually can survive being submerged underwater up to 1 meter in depth and for a good 30 minutes, like the Samsung Galaxy S7 or even the new iPhone 7. Sony's smartphones are traditionally also just as rugged. That said, the HTC 10 actually has the same IP53 rating and so doesn't even speak about water resistance.
Although probably a minor nitpick for some, it could be a major disappointment for others who expect a quality smartphone that can withstand some accidents, especially at a rumored $649 to $699 price tag. Although high water resistance hasn't exactly been a standard feature on Nexus smartphones either, it is perhaps now an expected trait for more modern, and more expensive, smartphones.
On the up side, the Pixel is at least said to be IP5X "dust protected". Although just one point shy of being "Dust tight" (IP6X), it is still adequate to be the baseline for dust resistance on smartphones.
VIA: Android Police