Google Pixel C benchmarks reveal a performance monster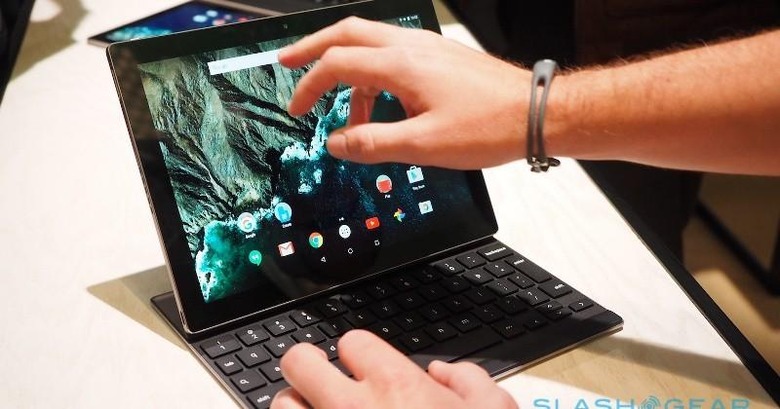 Last September, Google revealed an unexpected new member of its Android hardware family. And no, it wasn't a new Nexus tablet. At least not by name. The Google Pixel C looked more like a Chromebook, and even had part of the Chromebook name, but ran Android instead. Rumor has it that the Pixel C will launch sometime in the next few days. But before that happens, some benchmark sites have caught a glimpse of the 2-in-1 tablet hybrid and have revealed just how powerful, and maybe even underutilized, it could be.
It's not exactly that surprising to see the Pixel C get such high scores. It is, after all running NVIDIA's latest Tegra X1, which is expected to be quite the beast when it comes to performance. On Geekbench, the Pixel C clocks at 1395 on single-core performance and 4345 on multi-core. In comparison, the Nexus 9, which runs on a Tegra K1, gets 1884 and 3204 on those two criteria, respectively. The Pixel C has only 3 GB of RAM, and Google seems to have missed the opportunity to stick 4 GB inside, which could have also helped with the performance.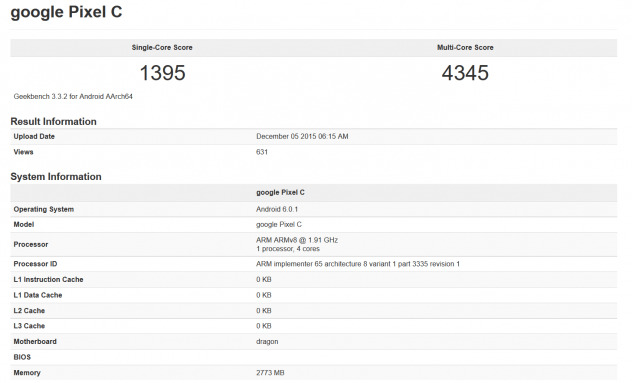 While there's little question about muscle, the Pixel C will most likely be met more by questions of purpose. Although practically a large tablet designed with a keyboard accessory in mind, Google is obviously poising the Pixel as a productivity device, much like the Chromebook Pixel before it. But unlike Chrome OS, which was designed from the ground up with keyboard interaction in mind, Android comes from the other end, with physical keyboard input only an after thought.
The Pixel C is obviously Google's response to Apple's iPad Pro, though it again missed an opportunity by excluding a stylus in the spiel. Both devices are being marketed for more serious work, partly due to processing power and partly due to their form factor. Yet both also run mobile operating systems that some might find a bit limiting. Although the iPad Pro has seemingly found a niche among artists, it's still not clear how much these mobile hybrids will catch on. IDC believe, however, that these convertible tablets will be the future of this device market in the next four years or so.
Seen simply as an Android tablet, however, the Pixel C is quite a formidable device. The 10.2-inch screen, significantly smaller than an iPad Pro, has a high but rather odd resolution of 2560x1800. It has a USB Type-C port for all wired peripherals but connects to the keyboard via Bluetooth. The tablet itself costs $499 while the totally optional keyboard goes for an addition $149.
VIA: 9to5Google