Google Pixel Buds have started shipping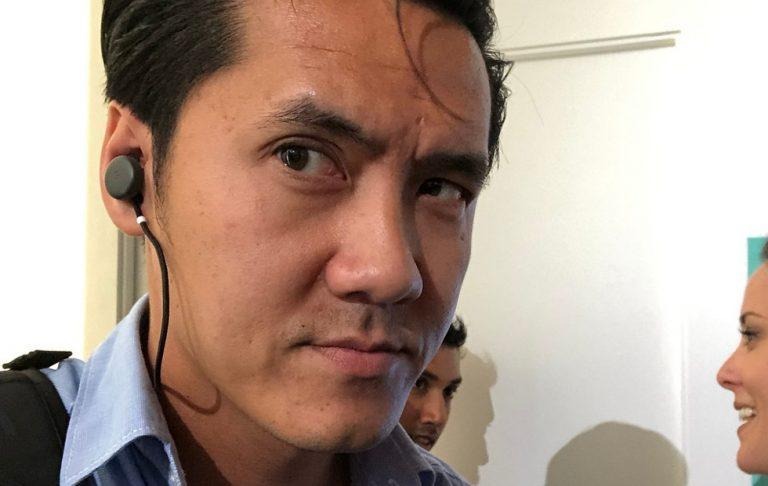 When Google revealed that the Pixel 2 and Pixel 2 XL had no headphone jack, there was no small amount of consternation among Google and Pixel fans. After all, Google made it a point to ridicule Apple's removal of the venerable port. Google tried to do a sleight of hand and distract disappointed users with the seemingly magical Pixel Buds, Google's answer to the Apple AirPods. Those earbuds have started shipping to early buyers, and one, in particular, was kind enough to make it known on Reddit.
They say that the age of the headphone jack is over and Bluetooth is the way forward. Google definitely thinks so, at least as far as the Pixel phones are concerned. But in order to somewhat appease the crowd, the Pixel Buds have two features that Apple's AirPods don't.
One is that you're unlikely to lose one ear. That's because, despite being wireless, the two earbuds are still connected together with a cable. Then again, it'll also be more prone to snagging on nearby objects. Redditor Scrapshark, one of the first to publicize having received the Buds, says that the cable doesn't get in the way of charging the earbuds. Of course, you still have to wrap them around before putting the buds into the charging case.
Admitting to not being an audiophile, Scrapshark couldn't say much about the quality of the earbuds. Other than they're not worse than the wireless Bose QC 35. He at least confirms that the buds don't seal the ear canal while still sound great. That could justify the rather steep $159 price tag.
The Pixel Buds' other trick is something that only Pixel phone owners will be able to experience and judge. It will feature seemingly magical automatic translation that human translators have jokingly referred to as their replacements. That said, that feature only works with Google's own smartphones though, for everything else, the Google Pixel Buds will be compatible with any other Android smartphone you may have.
VIA: Reddit