Google Pixel 4 camera may out-magic iPhone 11 Pro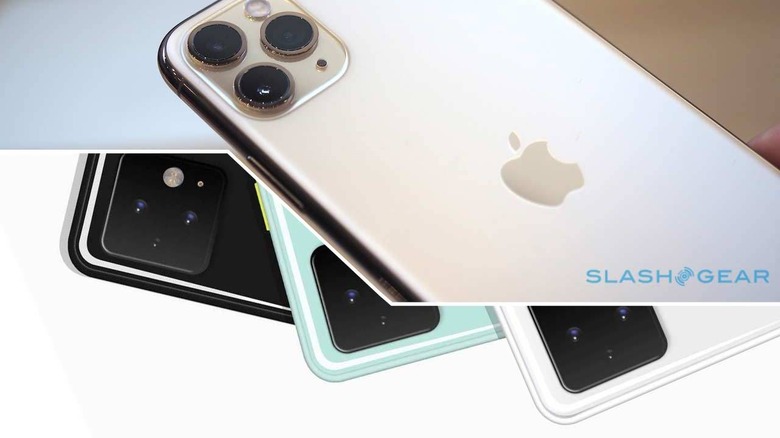 The Google Camera 7.0 leak we're looking at today suggests that the Google Pixel 4 will have several new features from the get-go. This newest leak suggests that the features we've just seen revealed for the iPhone 11 Pro may give Apple a run for its money. These features for Pixel 4 include – but are not limited to – Live HDR, mesh warping (for selfie distortions), Night Sight improvements, Motion Blur, Zero Shutter Lag, Dynamic Depth Format, Playground AR Sticker integration, Measure Mode (AR), Rewind Mode, Audio Zoom, and of course new Google Lens abilities.
All the new stuff from Google
The features appearing today come from a code teardown from the folks at XDA Developers. They've gone in-depth with the various bits and pieces to find what's possible with the next generation of Google Pixel device via the latest leaked version of the official Google camera app. In this app teardown they've found the following features for Google Pixel 4 specifically.
Google Pixel 4 camera features:
• Audio Zoom
• Saving depth data with Dynamic Depth Format DDF from Android 10
• HDRNet tech
• Google Lens expansion – more suggestions for potential document scanning by the app for the user
• Longer exposure times with Night Sight
• Telephoto lens support
Potential multiple-Pixel features:
• Motion Blur
• Refocus (after capture, multiple focuses captured with one snap)
• Rewind ("McFly Module"
• Measure Mode (AR measuring feature)
• Photobooth with Playground AR Stickers
• Live HDR and HDRNet
• Astrophotography (stars!)
While some features will likely be limited to the new dual-camera setup with the Google Pixel 4, it's possible the next Google Camera (7.0) app will bring "new" features to the rest of the range. Or at least the Pixel 3 and 3XL.
The Slofie
The iPhone 11 Pro can capture a "slofie." That's a slow-motion video captured with the device's front-facing camera. That's literally all it is. As Apple suggests, "the new 12MP TrueDepth camera lets you take superfun slow-motion selfie videos at 120 fps, or shoot in 4K at 60 fps."
Matching powers
Apple announced this week that the iPhone 11 Pro would have Audio Zoom "to match audio with video framing" – much like we're now expecting will appear on Google Pixel 4. With three cameras, we're expecting that the iPhone 11 Pro's ability to get wide and ultra wide angles are at least as impressive as the wideness of the angles that'll be available with the Google Pixel 4 – but we'll need to see some spec sheets to be sure there.
SEE OUR: iPhone 11 Pro MAX hands-on
Apple's iPhone 11 Pro is apparently able to capture some of the most impressive low-light photos ever captured by an iPhone. Apple suggests that its A13 Bionic chip will allow "low light-shots never before possible on an iPhone." Both Google Pixel and the iPhone series have previously had "Portrait Mode" functions before – they'll both quite likely be improved somewhat with this generation.
Both devices have HDR powers. They're both able to see the light with their sensors and decide which colors should be emphasized and which should be pulled back. We'll only know which is more impressive once we get both in our hands at one time.
Apple's "manual controls"
One thing Apple might out-do the Google Pixel 4 on here is the inclusion of "manual controls" with the newest set of iPhones. Apple suggests that "you can also experiment with manual controls to dial in even more detail and less noise." We'll soon see whether it's Google or Apple that trusts their users to utilize manual controls more!