Google Pixel 4 and Pixel 4 XL price and release date official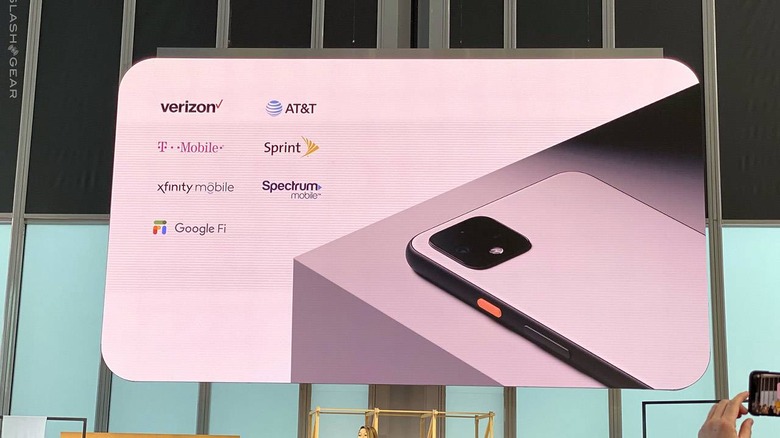 Today Google revealed the Pixel 4 and the Pixel 4 XL officially. These devices have been rumored for months, and today are getting their first full official unveiling. These devices will be available in black, white, and orange, with accent colors of white and orange – and all three colors have black around their borders. Like they're all panda bears getting ready for slightly-muted-orange halloween.
Google included an assortment of features we've heard about a number of times before – but now with slightly different branding than we've seen before. For example Project Soli. This motion sensing system is called "Motion Sense." Motion Sense will do more than we've seen in leaks – for example it'll prepare the phone for Face Unlock.
When the phone is picked up, Motion Sense will tell the phone's brain to prepare the front-facing sensors for Face Unlock, so, as Google says, the Pixel 4 has "the fastest secure face unlock." This will be an interesting feature to test, to be sure. As will the whole Pikachu, Pokemon Motion Sense demo we just saw onscreen – Pokemon being the most excellent way to test any new system, obviously – or at least the most cute.
Google Pixel 4 has a "Best Smartphone Display Award" according to Google, quoting Display Mate. They've included 90Hz image refresh rate in the display for the first time in a Pixel, too. Pixel 4 XL has a 6.3-inch Quad HD display. The Pixel 4 has a 5.7-inch 1080p display.
The Google Pixel 4 will be available starting at $799 from "every major US carrier" and it'll be put on preorder starting today. Shipping for the Google Pixel 4 (and Google Pixel 4 XL) starts on October 24, 2019. Stick around as we get our hands on this new set of Google Pixel devices today. And let us know what you're looking for in up-close and personal testing!