Google Pixel 3 teasers are worth a click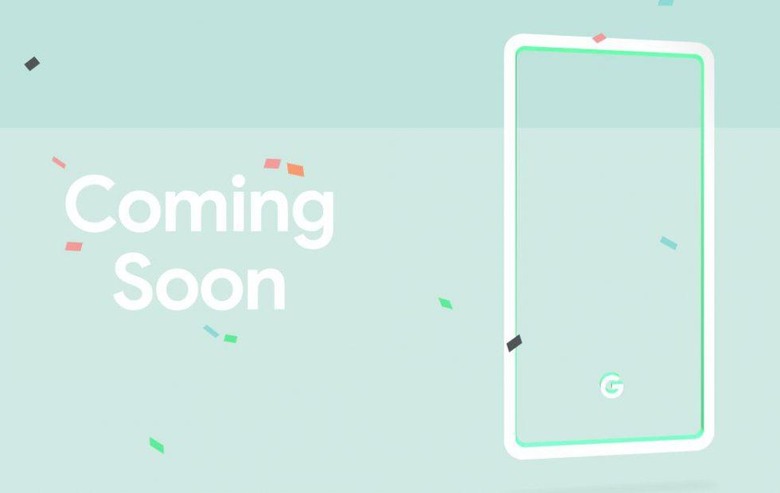 Earlier this month, Google sent out invites for its latest "Made by Google" event. Given recent leaks along with the general timing of this event, we're all expecting Google to debut the Pixel 3 during the show. Today, Google started sharing teasers for the Pixel 3, confirming beyond a shadow of a doubt that it's going to be the main attraction.
There are a total of two teasers that have been published. The first has appeared on the Google Store and simply shows a big "3," while inviting interested Android users to sign up for more information. When you click the sign up button, an alert tells you that you've been subscribed and invites you to check back at the Google Store on October 9, which is the same day as the Made by Google event.
So, there's nothing too crazy going on with that teaser, but things get a little more interesting with the second one, which is actually a Japanese teaser. This one shows what we assume is the back of the Pixel 3, complete with the Google "G" at the bottom center of the device. Clicking that G cycles you through three different color schemes, and it seems safe to assume that these are the colors the Pixel 3 will launch in.
The first two colors are pretty standard, being white/gray and black/dark gray, though it's worth pointing out that the white/gray color scheme features a green accent around the inner border of the device. The third color scheme is green/turquoise with that same green accent we saw in the white/gray one. Confetti also falls from the top of your screen when you land on this color, so it's clear that Google considers this one to be more fun than the other two.
So, there you have it – not only has Google confirmed that the Pixel 3 will indeed be at its October event (something we assumed already), but it has apparently also confirmed the colors the phone will be available in. We'll see what else surfaces in between now and October 9, so stay tuned.