Google Picasa Albums Now Redirect To Google+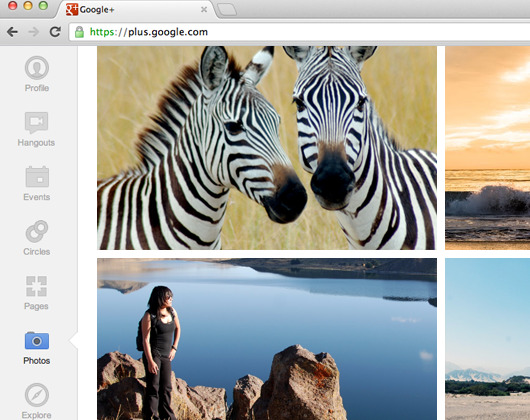 Google's Picasa photo sharing service has been a great platform for uploading photos and sharing them, but it looks like Google will be giving it the ax soon, as URLs of Picasa albums are now being redirected to Google+ URLs. This isn't too surprising, since Google introduced some great photo features with their social network, but it's sad to see Picasa slowly faded out.
Specifically, the URL "picasaweb.google.com" no longer takes users to Picasa Web Albums but instead redirects users to Google+ Photos. It turns out that in order to actually navigate to Picasa, you have to enter in "picasaweb.google.com/lh/myphotos?noredirect=1" where the noredirect command will keep the URL from going to Google+.
Again, this isn't surprising and we should all be getting ready for the eventual demise of Picasa Web Albums. Google has already replaced Picasa with Google+ Photos in the navigation bar, but then again, Picasa hasn't seen a huge user base recently anyway, with most users taking advantage of Yahoo's Flickr platform if anything.
This probably isn't the only transition we'll see from Google as far as Picasa and Google+ Photos are concerned. We're betting that the company will slowly kill its Picasa Web Albums, while introducing more features for Google+ Photos in the future, as well as making the service more prominent for those wanting to upload and share photos.
[via CNET]