Google Photos will send you 10 photo prints monthly for a fee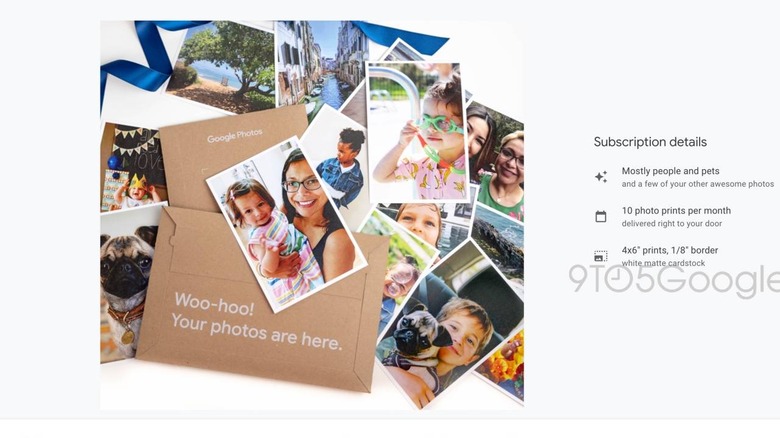 All but the most invested Google users will probably remember that it does more than just search the Web or manage your emails. Although not as famous or notorious as the nearly defunct Flickr, Google Photos has become one of the quickest ways to fill up your Google Drive and pay for expanded storage. Now the company is looking into another possible revenue source that will leverage its photography AI prowess and the fact that it already has your photos anyway.
Google Photos is the name of both an Android app and a web service but it's really the latter that Google is trying to push to users across all operating systems. It does more than just store photos from your phone, though. Google also applies its machine learning and AI secret sauces to tag your family and friends, bring up memories for previous years, and suggest highlights from albums and events.
The latter is what Google is banking on to sell this new monthly subscription service. The idea is that, for $7.99 a month, you will be sent an envelope with 10 photos, each printed on 4x6 matte white cardstock with 1/8-inch borders. Pretty much photos you used to print out from film and give to friends and family.
Those 10 photos won't be chosen at random, of course. And while Google will rely on its AI to pick out highlights from photos uploaded within the last 30 days, you can choose the themes of photos it will select from. Those range from people and pets, mostly landscapes, and a mixed variety.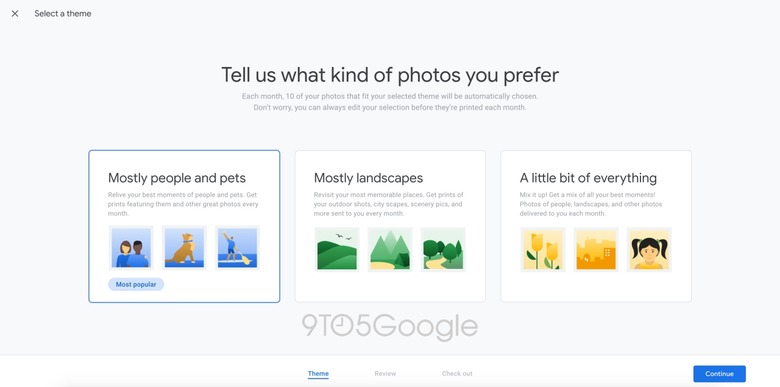 The Google Photos print subscription is still undergoing a very limited trial program in the US. It definitely sounds like an interesting prospect but will depend on how many photos you take within a month.