Google Photos update brings three much-needed features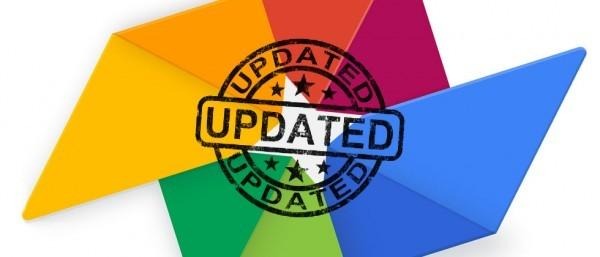 Google has updated their Google Photos app for Android devices this afternoon to version 1.3. This app now works with several feature updates, including the ability to move around photos in albums – changing their order, that is. You can also now sign in as a Google+ Page, a must-have feature for those users with businesses represented on the social network. This version of Google Photos also lets you begin to edit video – not much, but a little. You'll be able to trim video, for starters.
Along with Movie editing, users will now be able to see a new timeline user interface for videos. This means more editing features are on their way. While we don't expect Google Photos to become a video editing masterpiece any time soon, a few editing bits and pieces will be super handy.
This version of Google Photos works more in-tune with the Google Camera app. Specifically in recognizing collages and animations that Google Camera creates, Google Photos now has a better understanding of what Google-hardcore app users want when they take a series of 100 photos in a row.
For those of you that use the Cards feature in Google Photos, a new "New Creations" card is available. While you may have seen these creations before, this toggle tips a future in which all Card options are out in the open and toggle-friendly, just as they should be.
Have a peek at our Google Photos review to learn more about the app in all its forms, and make with the organization! Head to the Google Photos app receptacle to download the lot.