Google Pay and Assistant team up to calm your commute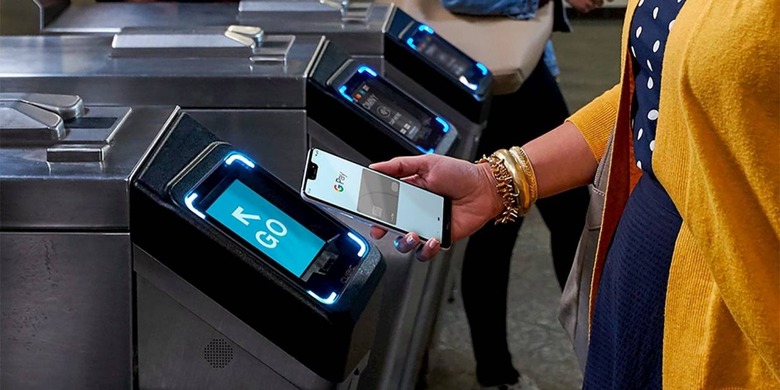 It was more than a year ago that Google started rolling support for transit tickets into Google Wallet, and now it's looking to further simplify the process of riding public transit. Today, Google announced a new "pay-per-ride" feature for Google Pay, meaning you can use your phone to pay for single-ride tickets instead of buying multi-ride passes ahead of time. Going hand-in-hand with this update to Google Pay are a new transit-related features for both Google Maps and Google Assistant.
As with most new features to Google Pay, pay-per-ride functionality is arriving first as a pilot program on a limited scale. In this case, it'll only go live in one city in the US: New York City. Google has teamed up with the Metropolitan Transit Authority to test its pay-per-ride feature, with the pilot kicking off on May 31st.
In a blog post today, Google explains that once the pilot is live, you'll be able to "use Google Pay to board all Staten Island buses and subway stations along the 4-5-6 lines between Grand Central and Atlantic Avenue-Barclays Center." Google also says that the pay-per-ride cost in Google Pay is the same as a single ride MetroCard, so you won't be paying anything extra for the convenience of using NFC.
You can now also use Google Assistant to check the arrival times for various subway routes. To find out when a train is arriving, you can ask Google Assistant things like "Hey Google, when is the next 4 train arriving?" to get its ETA and walking directions. This functionality works on Android phones, all smart speakers, and all smart displays, but again, it's limited to just New York City for the time being.
Finally, Google Maps will be updated at some point over the next few weeks to show which routes accept Google Pay. For routes that don't accept Google Pay, you'll even be able to add a debit or credit card from within Google Maps, which is a nice touch. Though this pilot is limited to New York City in the US, we'll also see it launch for other transit systems around the world in the coming weeks, including London's TfL and Melbourne's myki transit system.