Google Patent App Shows Potential New Unlock Screen For Android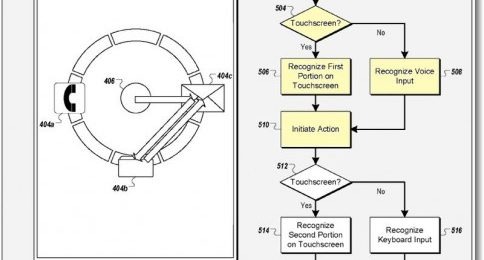 Apple has recently been successful in winning a patent dispute over something as simple as the slide to unlock feature that almost every touchscreen smartphone on the market uses. This will lead to changes on future devices, and could see Android smartphone makers being forced to pay Apple royalties for previous use. The new patent application has surfaced over at Patently Apple that shows Google's new idea for an unlock screen.
The patent shows an unlock screen that uses a circle with a dot in the middle. It appears that all you need to do is place a finger in the center dot inside the circle and then flick your finger in another direction to unlock your device and go directly to things like files, e-mail, and the phone function. I actually like that unlock screen better than slide to unlock.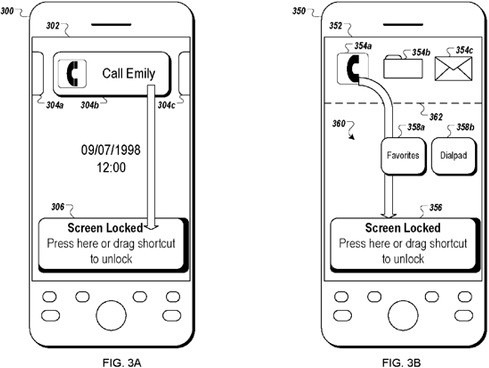 The patent filing also shows other types of unlock features with things like "press here are drag shortcut to unlock." I hope the unlock screen with the circle makes it to Android. It would be nice to be able to unlock and go directly what you want rather than having to unlock and go to the home screen and then tap what you want to access.
[via Android Community]