Google Optimizes Web Applications Just In Time For iPad Launch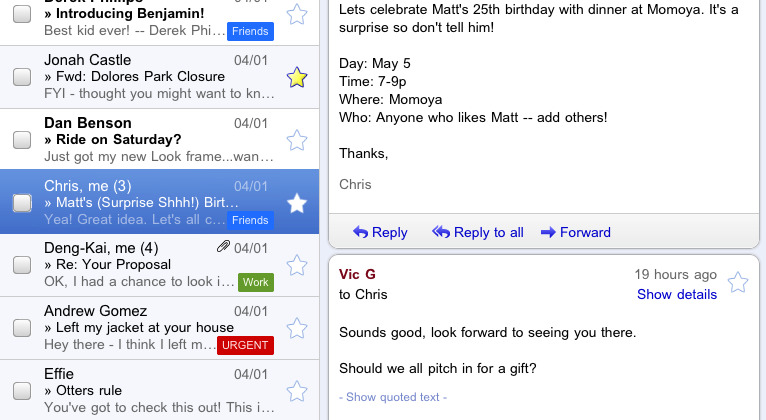 Google loves tablets. In fact, they enjoy them so much, and are so excited to see what's coming down the pipe, that they have optimized their mobile web applications to suit tablet users needs. Or, if you're looking at it realistically, we'd be willing to bet they've got it centered pretty well around the launch of the iPad, and are making sure that their mobile services work
great on the upcoming tablet. But, that'd just be our guess. We could be wrong.
One of the mainstays of Google, is their mail client, GMail. And, despite the fact that the iPad has its own mail client already installed, we're sure there's going to be quite a few people out there that would much rather use the web interface. After all, it's going to be great, even without optimizations, on a tablet. But, Google wants to make sure that it's perfect, and we don't blame them. In fact, we applaud them. Especially with how great it looks.
Google is also informing everyone, and making sure that they understand this through and through, that all of this is being internally tested all the time. Optimizations should keep coming, as people send them feedback regarding their experiences. With the update to HTML 5, as they've updated with the iPhone and Android-based devices, Google is hoping that the web application will work flawlessly on all those shiny new tablets. We're willing to bet it does.
[via Google Blogs]