Google offers virtual tour of Manhattan Christmas store windows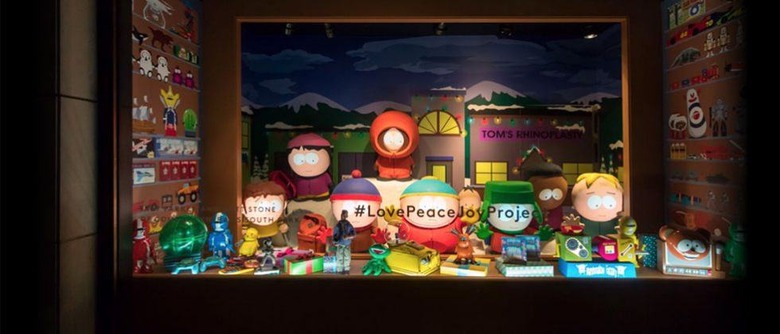 It's a Christmas tradition in Manhattan for stores along Madison, Fifth Avenue, and other streets to put up elaborate and beautiful store window displays for Christmas. According to Google, over 5 million people travel to Manhattan during the holiday season just to see these holiday displays. If you can't make it to Manhattan in person, Google is offering you a way to view these Christmas displays from the comfort of your home.
This marks the first holiday season where Google has allowed you to check out the window displays using Window Wonderland via your smartphone or computer. There are virtual tours of the displays from 18 stores to check out. Google has snapped hundreds of high-resolution photos of each of the windows and then stitched them together to create panoramas.
The stitching uses new tech that Google says makes you feel as if you are standing on the street. Ideally you view the panoramas with a VR headset like Google Cardboard or Daydream. The VR tour makes it as if you are standing on the street with other onlookers. Among the holiday windows you can view are the Lord & Taylor Enchanted Forest and couture gowns inspired by holiday treats adorn the window at Saks 5th Avenue.
Other stores with displays include ABC Carpet and Home, American Girl, Barneys New York (two stores), Bergdorf Goodman, Bloomingdale's, Burberry, Cartier, Fendi, Henri Bendel, Lord & Taylor, Louis Vuitton, Macy's, Michael Kors, Ralph Lauren, Saks Fifth Avenue, Tiffany & Co. and Tory Burch. During the virtual walk along the street you can zoom in on the displays to see details and there are audio guides from the creative directors at the participating stores talking about the displays.
SOURCE: Google