Google Offers not going head to head with Groupon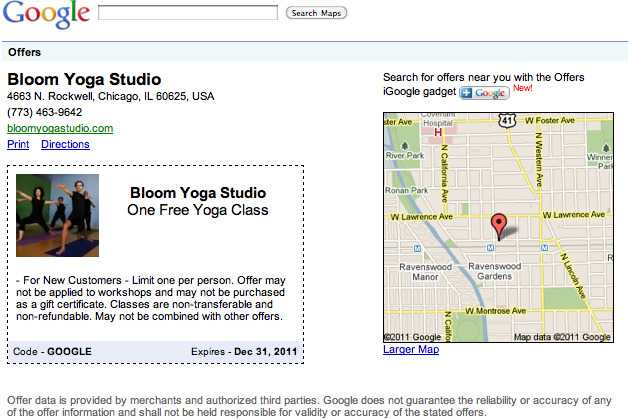 Remember the Google Offers trial set to be a Groupon rival? Well, its coupons are now cropping up in search results and it is not clear whether Google Offers will be much like Groupon after all.
Following Google's unsuccessful attempt to buy Groupon back in 2010 for $6bn, it seems the search giant has been devising its own deal a day offering, enlisting small businesses to provide deeply discounted coupons if enough buyers opt in. Google has already shored up 42,000 offers and is waiting to get 100,000 to 500,000 offers before publicly launching the service.
However, Google Offers doesn't seem to be a direct Groupon clone, as Google will not be collecting or distributing any payments but instead offers a format much like a direct advertising service that does not require a minimum number of people to buy in–a feature which has been critical to Groupon's success and the main incentive for small businesses to offer such insane discounts.
[Via Business Insider]