Google offers free WiFi in select airports for all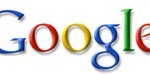 The holiday season is here and the biggest shopping day of the year known as Black Friday is only a few weeks away. The holiday season is also one of the busiest times for traveling with the airports around the nation packed with people going to see family.
Google has announced that it is giving all travelers in select airports free WiFi service during the holiday season as a gift to allow them to keep in touch. The free WiFi will be available now through January 15, 2010. Service is available in 47 different airports around the country.
Major airports in cities like Las Vegas, San Jose, Boston, Baltimore, Burbank, Houston, Indianapolis, Seattle, Miami, Ft. Lauderdale, Orlando, St. Louis and Charlotte will offer free WiFi. Google also reports that Burbank and Seattle airports will continue to offer free WiFi indefinitely. Those who use the free WiFi service will be asked to donate money to Engineers Without Borders, One Economy Corporation, or the Climate Savers Computing Initiative. Google will match any donations made up to $250,000.