Google Offers Beta Goes Live, First Coupon In Portland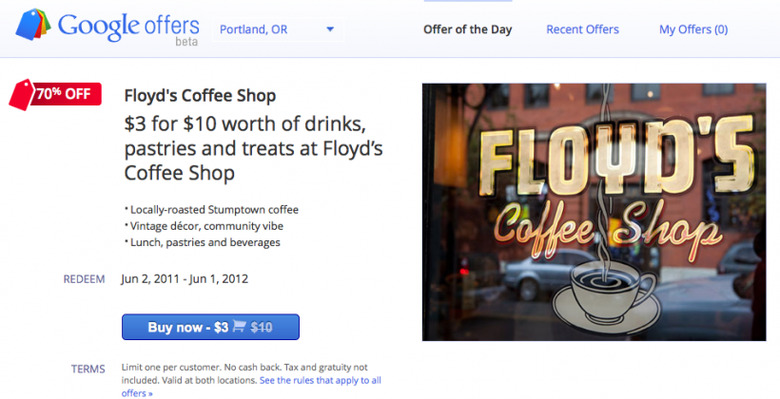 The recent unveiling of
revealed that the coupon and deals program called Google Offers would play a significant role in the new mobile payment system. Google Offers was announced
when it started taking early signups in the areas of Portland, New York, and San Francisco. Today, the beta version of Google Offers has officially gone live Portland.
Modeled after Groupon, Google Offers was begun shortly after the search giant failed to purchase Groupon for $6 billion. Kicking off its first deal ever is $10 worth of products from local coffee shop Floyds, for only $3. Future offers are expected from Powell's Books, Ground Kontrol Classic Arcade, and Le Bistro Montage.
This is Google's first step into the competitive space of daily deals currently dominated by big players like Groupon and LivingSocial, but littered with dozens of smaller daily deal sites. But what will really set Google Offers apart is its integration with Google Wallet. You can check out the deal page
.