Google offering $99 Chromebooks for public schools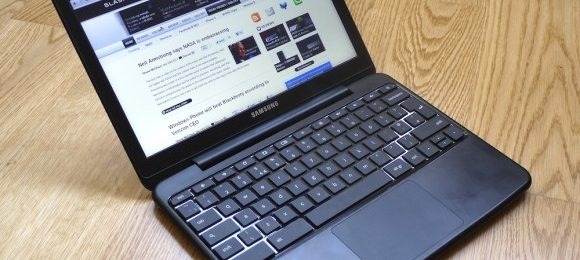 Samsung's Series 5 Chromebook regularly costs $429 for the WiFi-only version, but Google has announced today that they're offering discounted Series 5 Chromebooks to public schools around the US for only $99, thanks to a partnership with DonorsChoose.org, which is an online charity that connects donors directly to public school classroom needs.
Teachers can go to the Donors Choose website and request a Series 5 Chromebook for their classroom. The request will be posted on the website where anyone can make a donation to support the request. When teachers reach their funding goal, they'll receive their Chromebooks from Lakeshore Learning, DonorsChoose.org's exclusive fulfillment partner for the program.
The deadline to submit a request is December 21, so if you're a teacher and are wanting to get in on this, there's no better time than now to send in your request. You can request up to 30 Chromebooks. 30 is about the average size of a public-school classroom, so that would essentially be one Chromebook per student.
The Samsung Series 5 Chromebook is quite a capable machine. It has a 12.1-inch 16:10 LED display with a 1280x800 resolution. On the inside, it's running a a 1.66GHz dual-core Intel Atom N570 processor with integrated graphics and 2GB of RAM. There's also 16GB of flash storage, which certainly isn't a lot, but it emphasizes the laptop's web-only strategy.