Google Now updates with new travel features, expanded voice search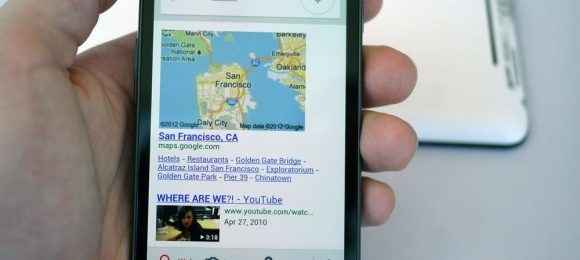 Google Now, Google's own predictive search assistant, is already pretty great, but the company just made it even better, especially for frequent travelers. Google has added a feature that automatically tells you what the weather will be like at your destination, so you'll know what type of clothes to pack before leaving for the airport or pulling out of the driveway for a road trip.
That's not all, though. When you get near your airport, Google Now will automatically bring up your boarding pass on your phone. This feature isn't functional yet, but when it does go live, it will only be launching with support for United Airlines, while support for other major airlines will be coming soon.
The update will also let you know where to go for sight-seeing and other fun stuff once you've arrived at your destination. It can tell you about events going on at that moment or direct you to websites where you can find out where all the touristy things are. If you make your way into a museum, Google Now can bring up various pieces of information on certain exhibits using Google Goggles.
On the voice search and activation side of the app, Google Now can identify what song is playing using the new "What's this song" feature, similar to Shazam or SoundHound. You can also scan a barcode by saying "scan this barcode," as well as update your Google+ status by saying "post to Google+" followed by whatever you want your status to say. The update is available now on devices running Jelly Bean.
[via Android Community]