Google Now launcher comes to more Android handsets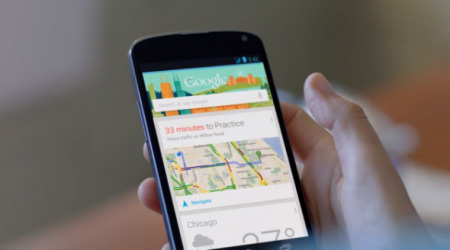 The Google Now Launcher, a 'Now' fan's dream come true, has seen a slight upgrade today. While nothing seems to have been altered in the UI or way the launcher acts, the list of supported devices has expanded. It seems you may soon be able to supplant the stock launcher on several Android handsets — maybe even the one you're currently using.
On launch, the launcher was only available on several Google-y devices. Nexus devices were obviously supported, as were the Google Now editions of several handsets. Those pure-Android handsets would get mainline access to the newest Google launcher, with the rest being left behind.
That's changed a bit, though, as Android Central first spotted. The list of supported devices has grown, with popular handsets like the HTC One (M8), One (E8), LG G3, and Huawei Ascend P7. Some of their readers are also saying the launcher works with the Verizon version of the Galaxy S5.
Some recent reviews suggest those changes are legitimate, too. Galaxy S5 owners are reporting some issues, as are a few LG G3 owners. It seems the launcher interferes with some f the baked-in gestures and controls on certain devices, so keep that in mind when you try it out. The Now Launcher is currently available from the Play Store, free to download, and with a 4.6 star rating.