Google Now launcher arrives for Nexus and Google Play Editions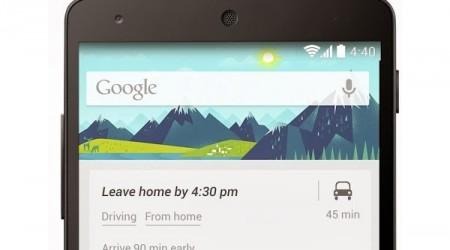 When
arrived, one of its lauded perks was the inclusion of the
launcher, which takes Google's handy feature and makes it easily accessible with a swipe from the left. Starting today, those running a Nexus or Google Play Edition handset can grab the launcher from the Play Store.
The Google Now launcher made its public debut with Android 4.4, with KitKat bringing into reality a feature destined to eventually grace many Android devices. It is a simple launcher, but makes accessing the already handy feature that much easier, and though many of us still have to wait for it, the availability is slowly expanding.
If you've one of the supported devices, you can grab the launcher by heading over
. Our friends at Android Community gave the launcher a test this morning, and report that it is very fast, and that it plays well with the devices — no issues or troubles surfaced.
If you've not given Google Now a try and you've one of the devices, this is as good a time as ever to give it a shot. This is version 1.0.9.1039417, and clocks in at a mere 12MB in size, so taking up room on your handset or microSD won't be of much concern. Have you already downloaded it? Let us know what you think!
SOURCE: