Google Now hits iOS as Android assistant exclusivity ends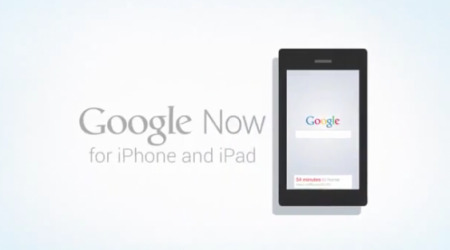 Today it's been announced by Google that their premiere Android-only system* has begun its trip to iOS: Google Now for iPad and iPhone. This system will bring on a combination of Google Search and personalized everyday "cards" showing what a user – you, if you're using Google Now – wants to know about every day elements like weather, sports, and calendar items.
Android users have had Google Now for several months, this system having been launched originally approximately a year ago at Google's developer conference. At Google I/O 2012 we had our first hands-on look at Google Now with the Samsung-made Galaxy Nexus handset which you'll be able to have a retro look at below this paragraph. The update for iPad and iPhone will be available in the iTunes app store immediately if not soon.
Google Now 1.0 at launch with Android – see our iOS hands-on soon!
Google Now for iPhone and iPad will not be offered as a separate app, but integrated into the original Google Search app experience. Because of this, many users will find the Google Now environment appearing in an update they'd be running automatically. This system will be working on a voluntary opt-in basis, this allowing users to decide if they want to use the personalized system or not.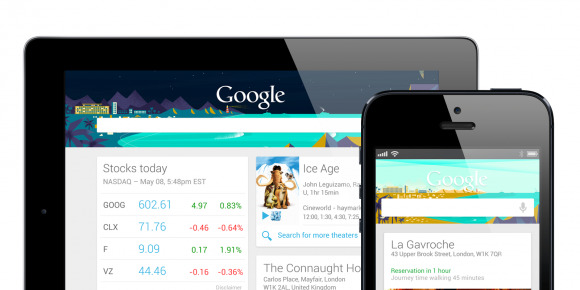 Note: this version of Google Now is NOT able to access your iOS calendar, it seems – stay tuned for more hands-on revelations.
Google Now uses search results and terms typed in by the user as tuned by their Google account. If the user has a Gmail address, they have a Google account – and if the user wants to use Google Now, they'll need to have an account to make it all work. Have a peek at the launch video here and get ready for SlashGear's full hands-on experience as well, coming up soon!
Check out SlashGear's Google Now tag portal for more information on this system and have a chat with us in today's Google Now post up on Google+, the search giant's social network.