Google Now for iOS adds KitKat voice control and new notifications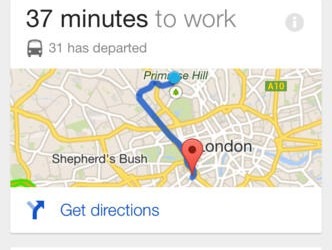 Google has updated its Google Search app for iOS, boosting Google Now functionality including the "OK Google" voice search from Android 4.4 KitKat, new notifications that show up outside of the app, and a more streamlined UI. The app, for iPhone, iPad, and iPod touch, now delivers reminders for when to leave in time to make it for an upcoming appointment (or if your flight is running later, or you're about to miss the last train home) without needing to be opened first, making it far more useful for iPhone owners on the go.
Meanwhile, there's support for more spoken-instruction recognition. The ability to trigger a search or command by saying "OK Google" is borrowed from KitKat – though since there's no homescreen Google search bar you'll need to actually open the Google app first, rather than just unlock the phone as on the Nexus 5 – after which point you can ask to be reminded of things based on time or place.
For instance, you can ask to be prompted to buy paint when you're at the hardware store, and Google Now will use geolocation to flag that up at the right point.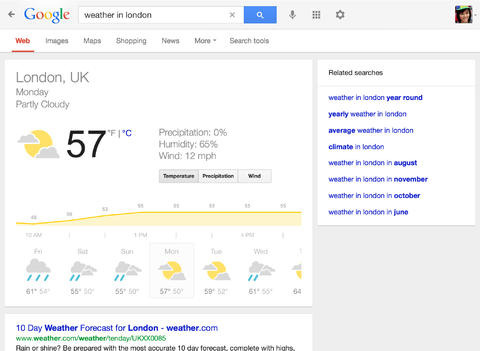 The same system can be used to trigger reminders based on celebrities, entertainment, and more. For instance, you can ask for a notification when Lady Gaga releases a new album, or when a TV show has a new episode airing, or when a specific actor is starring in a new movie.
Google has added new cards for entertainment tickets, like movies and concerts, along with boarding passes, rental car confirmations, and lists of upcoming local events. These can now be flicked off-screen, or zoomed, with new gestures, as well as read out using Apple's voiceover system.
If you're an existing Google apps user there's one-touch sign-in to get started, but you'll need an iPhone 4S or later (and to be running iOS 6.0+) if you want to use the handsfree voice feature. It's a free download from the App Store.
VIA Engadget