Google ninja launches Latitude Leaderboard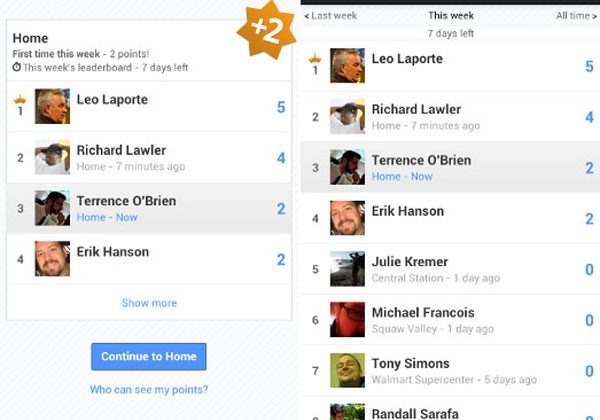 If you're one of the folks that likes to check in everywhere you go using Facebook or Foursquare, you'll like this new feature on Google's offering check in offering called Latitude. Competitive types that like to check in so everyone knows where they are at any particular moment like the new feature for Latitude called Latitude Leaderboard. This feature lets you compete with friends and other people that use Latitude and was announced with no fanfare.
The way the Leaderboard works is that each time you check in you earn points that are tracked for all users globally and then the Leaderboard keeps track of all the points. Users are ranked by how many points they totaled during the week with the name, profile picture, and point total placed into the Leaderboard making the act of checking in somewhere a game.
If you use Latitude and you haven't seen this new feature yet, apparently not everyone is getting it at this point. You also have to register your location first before you can see the Leaderboard chart. The official description of the Leaderboard page is a single sentence. Perhaps, once Google officially announces the new feature more details will surface.
[via Engadget]