Google Nexus 7 runs Chrome as default browser, shuns Flash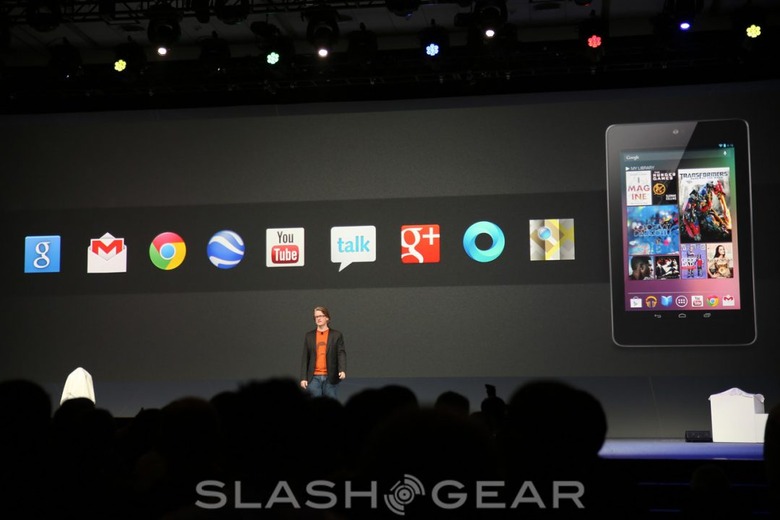 Here's an interesting little tidbit from the Nexus 7 reveal: the tablet will be the first device that will ship with the Google's Chrome as the standard browser. It will replace the default Android browser, so it looks like Google is finally going to throw some weight behind the mobile browser on future devices. It does raise an interesting question though: does that mean Google is going to ignore Flash content completely?
Naturally, you'll still be able to download other browsers that do support Flash, but currently Chrome has no Flash support. Instead, the browser relies on HTML5 support for video playback. The company didn't confirm if Chrome would be the default browser on Jelly Bean for all devices or for other devices going forward, but it's an interesting change nonetheless.
The Nexus 7 features a 1280x800 IPS display, a quad-core Tegra 3 processor, 1GB of RAM, 8 or 16GB of storage, a 1.2-megapixel front-facing camera, Bluetooth, WiFi b/g/n, and NFC. Google say the tablet is good for up to 9 hours of HD video playback, with the 8GB version costing $199 and the 16GB version prced at $249. The tablet should ship for delivery in mid-July.