Google Nexus 7 official specs and image leak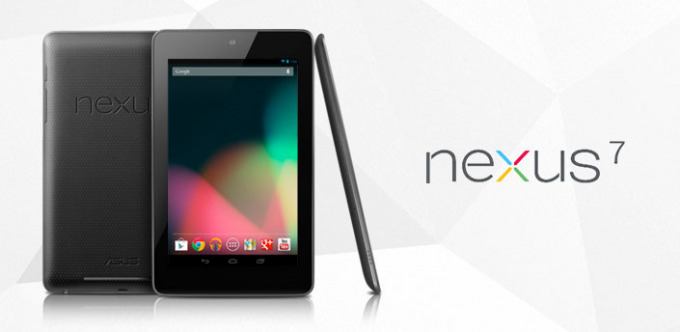 We're only a few minutes away from Google's I/O event kicking off, but it looks like the company has jumped the gun and uploaded some Nexus 7 asset files to its servers ahead of the announcement. Naturally, it didn't take long for someone to find them, so here's the Nexus 7 in an official render. It looks similar to what we saw in images that leaked a few days ago, although this time you can see the user interface that will come with the tablet.
Looks like Google won't be doing anything too drastic with the UI, with an all too familiar launcher and on-screen buttons found along the bottom of the screen. Rather than four icons, Google has opted for six icons instead, with Mountain View's own services such as the Play Store, Google+, and YouTube front and center.
As for the actual hardware, what is there to say? It's a fairly generic slab with some Nexus branding on the back, and the final confirmation that it is indeed built by ASUS. You'll be able to spot the front-facing camera at the top of the tablet, although the bezel surrounding the display looks a little large to us. Maybe that's for ergonomic reasons to ensure you're not accidently hitting on-screen elements when you're holding it, or maybe it's purely down to cost.
As for the specifications of the device, MoDaCo has had a root around and found the full Play Store link for the Nexus 7. The 7-inch tablet comes with a 1280x800 IPS display for a pixel density of 216 PPI. In addition, NVIDIA's quad-core Tegra 3 processor is onboard, along with 1GB of RAM and either 8GB or 16GB of storage. On the front you'll find the 1.2 megapixel camera for video conferencing, and everything is powered by a 4,325mAh battery, rated for up to 8 hours of power. The usual radios such as Bluetooth and WiFi b/g/n are along for the ride as well, and everything comes in at just 10.45mm thick. Pricing has also been confirmed: $199 for the 8GB model and $249 for the 16GB.
[via Android Police]