Google Nexus 7, Galaxy Nexus updated already to Android 4.1.1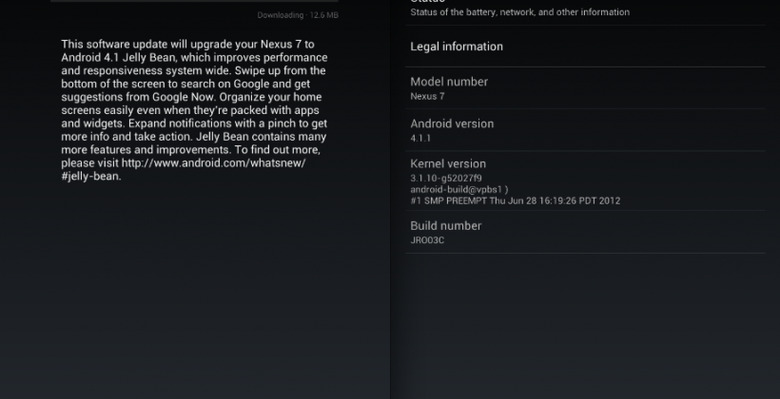 Even though it hasn't even been officially released to the public yet, Google's Nexus 7 tablet has already been upgraded to a new version of Android. Relax – it's still Jelly Bean, but instead of version 4.1, the device is now running Android version number 4.1.1. It doesn't bring a huge amount of enhancements but it is interesting to see the tablet already get a software update. The update is also being pushed to the international HSPA+ version of the Galaxy Nexus.
It can be looked both ways – either Jelly Bean was released with some flaws which could be a negative sign, or it's reassuring that Google will put the Nexus 7 at the very top of its list of priorities. Even though you can't go to a store and buy a Nexus 7, there are many people who own it. Google handed out early units to people who attended its IO conference.
Among the changes mentioned in the Android 4.1 System Update screen are: "Swipe up from the bottom of the screen to search on Google and get suggestions from Google Now. Organize your home screens easily even when they're packed with apps and widgets. Expand notifications with a pinch to get more info and take action."
[via Android Community]