Google Nexus 10 hands-on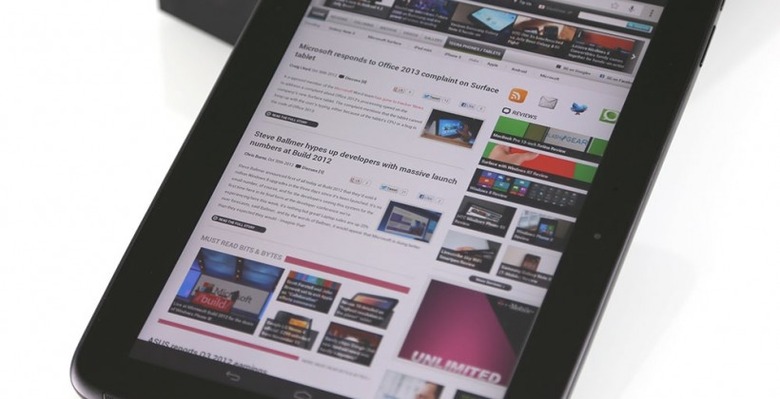 Samsung has out-Retina'd Apple, and Google is definitely making the most of it. The Nexus 10 tablet may not have had the New York City debut it was promised, but even with a low-key press release its segment-busting specifications catch your eye. A 10.1-inch, 2,560 x 1,600 display breaks through the 300dpi pixel density mark, easily satisfying the "individual pixels indistinguishable at typical use-distance" criteria Apple created, while inside there's Samsung's own 1.7GHz dualcore Exynos 5250 with 2GB of RAM. If the Nexus 7 is Google's attempt to conquer the bargain mainstream, then the Nexus 10 is its assault on the very high-end, giving Android 4.2 Jelly Bean everything it needs in hardware in order to shine.
It's the display that obviously catches your attention. Samsung calls its panel True RGB Real Stripe PLS but the only takeaway you need is that it's incredibly bright, has vast viewing angles – you can basically look at it askance and still see everything, without any color inversion or distortion – and graphics appear painted onto the Gorilla Glass 2.
We're not sure if it's wariness around Apple's design patents, or a specific design direction for Google and Samsung, but the curvy Nexus 10 has echoes of the first, albeit not-officially-Nexus Android tablet, Motorola's XOOM. The soft-touch plastics are creak-free but lack the premium feel of metal, though they do make for a grippy slate and a lightweight one, with the Nexus 10 tipping the scales at 603g. It's also slim, at 8.9mm thick.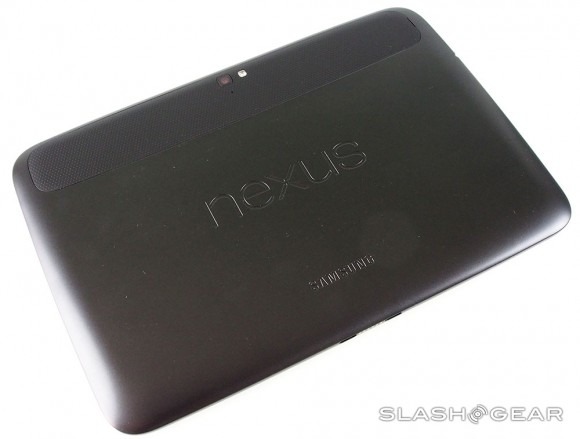 The dualcore ARM Cortex A15 chipset isn't the only magic going on inside: there's also WiFi a/b/g/n (with MIMO), Bluetooth 4.0, twin NFC, a 9,000 mAh battery to keep up with all those pixels, and twin cameras: 5-megapixels on the back, working with the new Photo Sphere feature of Android 4.2, and 1.9-megapixels up front for video calls. We'll be particularly interested to see how Google's battery life predictions hold up in regular use, with the company promising 9-10hrs of runtime on a single charge, despite the power-hungry specifications.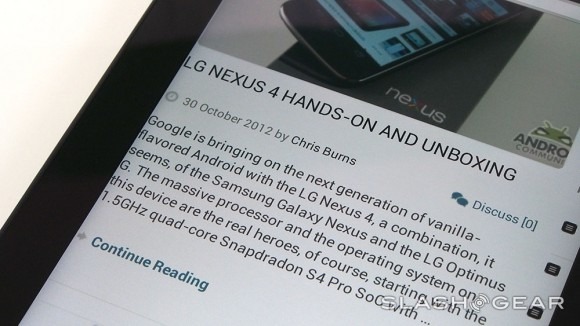 Android 4.2 also debuts one much-requested tablet feature, the ability to set up multiple profiles for different users. With so many tablets – particularly those that live on the coffee table and seldom leave the house – being shared by all family members, it's a welcome addition. We'll see how it shapes up in practice for our full review.
Kicking off at $399 there's certainly plenty to the Nexus 10 on paper, and our first impressions are similarly positive. We'll be putting it through its paces to see if it can truly deliver; until then, enjoy our hands-on gallery and demo video!