Google News and Weather: your next key Android app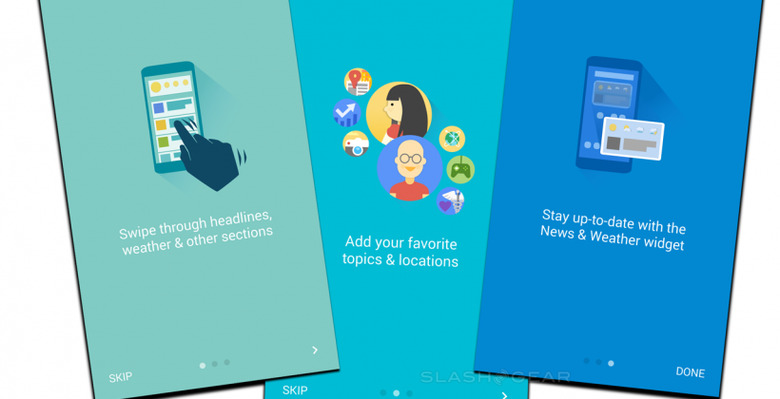 This week Google has updated the app known as "News & Weather." This app is built-in with newer Android devices and software builds, and requires that you have Android 4.0 Ice Cream Sandwich or higher – that includes Jelly Bean, KitKat, and Honeycomb too. You'll also need 2.3MB of space to install it.
When you install Google's News & Weather to your Android smartphone or tablet – if you don't already have it – you'll find that you're looking at a set of panels that look extremely similar to Google Now. That's part of Google's ever-expanding coverage of the "Material" design language.
If you've ever used Google News before, your settings will be up and running right off the bat. You'll find SlashGear in the Tech Section – or you can add SlashGear as a term for easy access.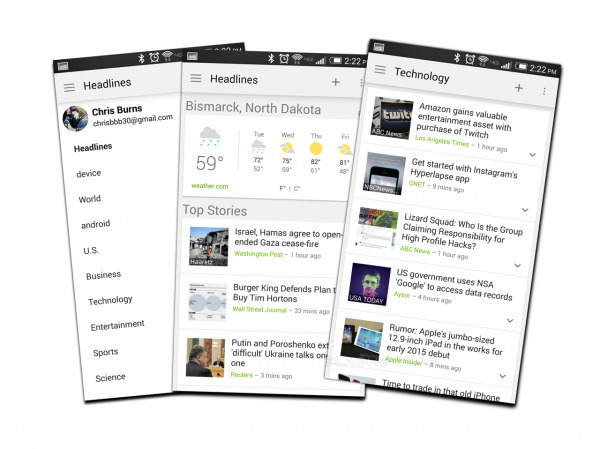 There's also a homescreen widget for news and/or weather, editions of news in different languages and countries, and sharing functionality with your full collection of share-friendly apps.
Again, this software is already installed on your device if you work with Android 4.3 or higher – and if it isn't, you're in luck. It's completely free and available from Google Play right this minute.