Google Nest sending 100k Home Minis to people with paralysis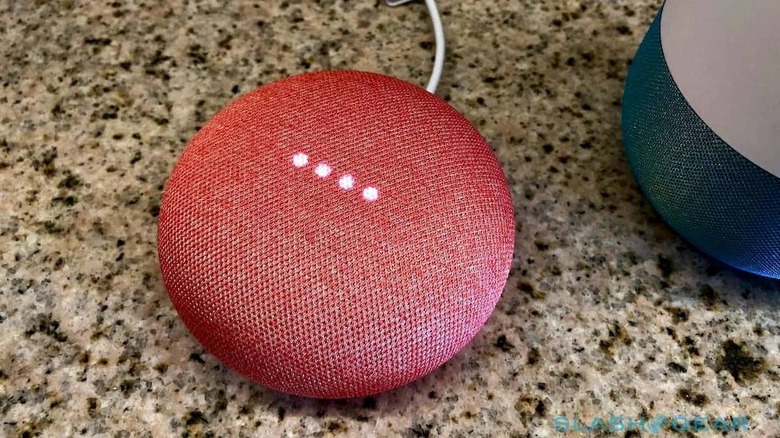 Smart assistants can make life easier in a lot of ways, but for folks living with disabilities that limit their mobility, their usefulness can skyrocket. With that in mind, Google Nest has teamed up with the Christopher & Dana Reeve Foundation to give out 100,000 Google Home Minis to people living with paralysis. Not only that, but the company is making it easier for Google Home users to donate to the Reeve Foundation and help its cause.
The initiative was announced in a Google Blog post penned by Reeve Foundation ambassador and paralympic powerlifter Garrison Redd. Redd explains that he's been paralyzed since an accident that occurred 20 years ago, and though he considers himself to be more independent than most individuals living with paralysis, he still faces his share of hurdles.
"When you're paralyzed, your home goes from being a place of comfort and security to a reminder of what you've lost," Redd wrote. "Light switches and thermostats are usually too high up on the wall and, if my phone falls on the floor, I may not be able to call a friend or family member if I need help. These may seem like simple annoyances but, to members of the paralysis community, they reinforce the lack of control and limitations we often face."
That's where these free Google Home Minis come in, which are being given away to celebrate the 29th anniversary of the Americans with Disabilities Act. Being able to adjust a thermostat, turn lights on or off, or call others through voice commands can be a small but still significant change around the house, and you can see how Redd and other individuals with paralysis use their Google Homes in the video above. To find out if you're eligible to receive a Google Home Mini, head over to the Reeve Foundation website.
If you're not living with paralysis but you still want to help, you can make a donation to the Reeve Foundation through Google Home. All you need to do is say "Hey Google, donate to the Christopher and Dana Reeve Foundation" and the Google Assistant will walk you through the rest.