Google Nest Hub Max release date briefly appears in support document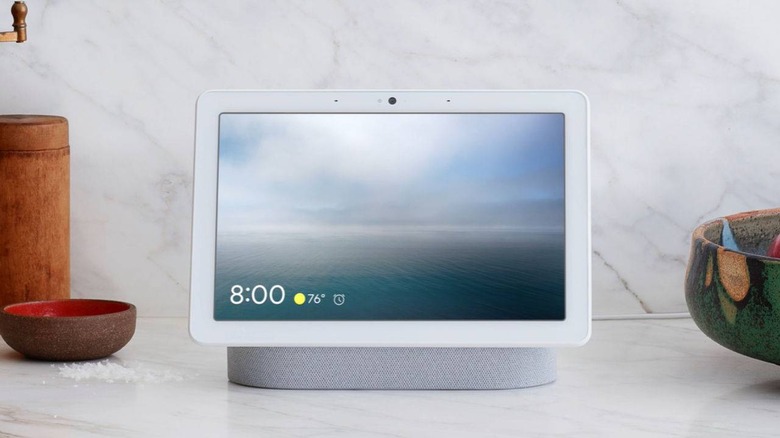 In early May, Google took the wraps off its new Nest Hub Max, a smart display featuring a built-in camera and 10-inch screen. The device has been available to preorder through the Google Store in the months since its unveiling, but the company has kept the product's release date a secret. That briefly changed earlier today when a shipping date appeared on a Google Support product web page.
The Google Nest Hub Max smart display enables users to send video messages and participate in video calls without having to awkwardly hold a smartphone or pull out a laptop. Smart displays build upon the foundation laid by smart speakers, offering the same functionality with another layer on top — one that is visual and readily accessible to nearby users.
In addition to Google Assistant, the Google Nest Hub Max offers live albums and a feature called Ambient EQ, which blends images in with the ambient environment in which the device is located. The device also features a built-in Nest Cam that is accessible as a live video feed from a smartphone while away from home.
The Google Nest Hub Max will cost $229 USD, but sales haven't started yet. When interested buyers visit the product's listing on the Google Store, they're presented with a 'Join Waitlist' option that will put their account down for an alert when the product becomes available to purchase.
Earlier today, Droid-Life spied a release date for the product on this Google Support web page: September 9. It seems Google didn't intend to release that date, however, as it has been scrubbed from the page and replaced with 'coming soon' following the report. When it launches, the Nest Hub Max will be available in the US, UK, and Australia.