Google Music app launches for Google TV, music purchases on Android Market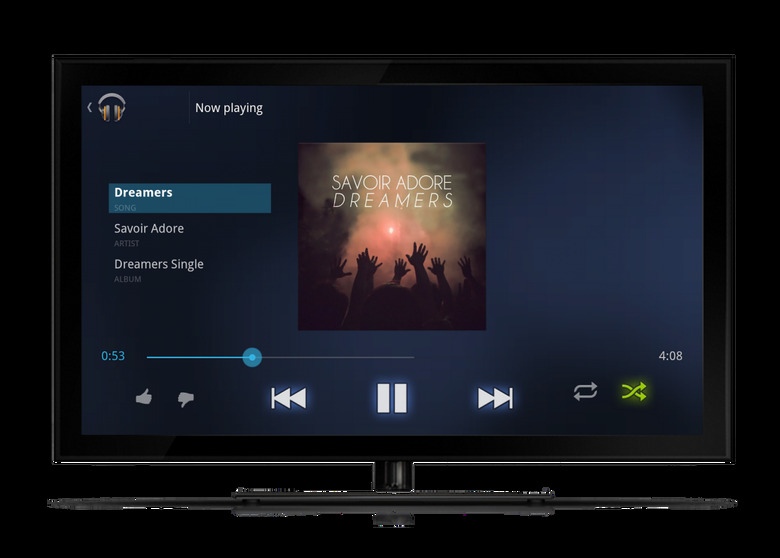 Just as Google affirmed with their announcement yesterday, their music service is "opening up to a broader audience and that it will integrate with the music store on Android Market to make music discovery, purchase, and sharing easy and fast." Well, the Google Music App has just launched right now for the Google TV, as well as the Android Market now opening up to music purchases to select Android smartphones. So for all you Android and Google TV users out there, feel free to start downloading and listening to your favorite tunes.
The Google Music for Google TV app syncs in the cloud with your Google Music account, removing the need to stream from a computer or download tunes to the TV. In a few easy steps, simply download the Google Music app for Google TV from the Android Market, log in to your Google account, and start enjoying your entire music collection through the system of your choice. These are the instructions: go to music.google.com on your computer, sign up for the free service, upload your music to the cloud or buy music on the Android Market. Once done, you can play all of your songs on Google TV as easily as you can do on your computer, smartphone or tablet.
Google also promises that they'll continue to improve your Google TV experience by way of future updates to the Google Music app along with other new apps coming to Google TV. With this move. Google seems like they're finally trying to step up to the music game, which they've really kind of late to, with all the popular music services that are out at the moment. And for all you musicians out there, don't forget that you can get in on the action from the other end with Google's new Music Artist Hub.
[via Google TV]