Google's March Pixel feature drop is here and you're going to want it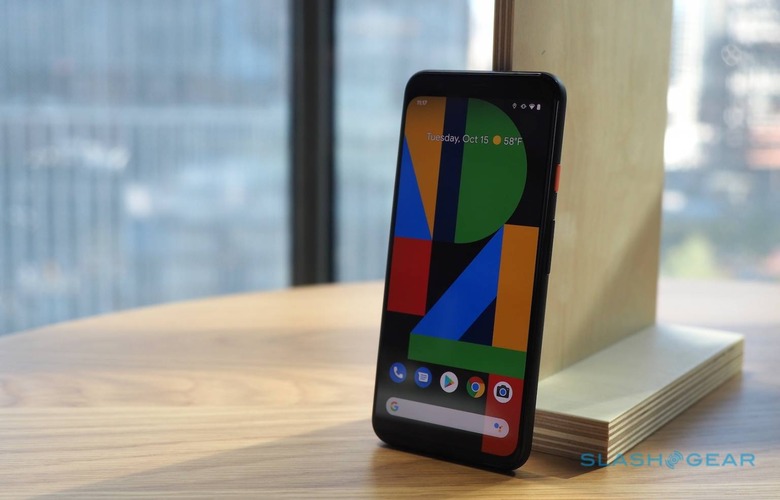 Google is pushing out its big March feature drop to Pixel owners, adding new features to Motion Sense, Duo video calls, payments, and more. The new software will begin rolling out from today, Google confirmed this morning, with handsets as far back as the Pixel 2 getting new abilities.
Unsurprisingly, it's the Pixel 4 which is getting the bulk of the changes. Its Motion Sense chip – the movement-tracking sensor embedded above the display – is adding an extra gesture, with the ability to pause and resume music by making a tapping gesture over the smartphone.
Cards & Passes are getting an upgrade, too. You can now press and hold the power button to swipe through any stored credit cards or tickets on your Pixel. It'll also include anything else that might be in your wallet, such as medical information or emergency contacts. Google says that Pixel 2, 3, 3a, and 4 owners will get that functionality.
Also being offered to all of those owners is Dark theme scheduling. Rather than having to turn it on manually – or just leave it on permanently – you'll be able to schedule Dark theme to activate automatically. It'll be based on local sunrise and sunset times.
Other changes promise to make the Pixel phones more convenient. With the March update and a Pixel 3, 3a, or 4, you'll be able to take a screenshot of a boarding pass for a flight, and then Android will automatically create a smart chip that can be saved to Google Pay. It'll mean you can access it via the new press-and-hold power button quick action, and Android will pop up a notification before the flight too.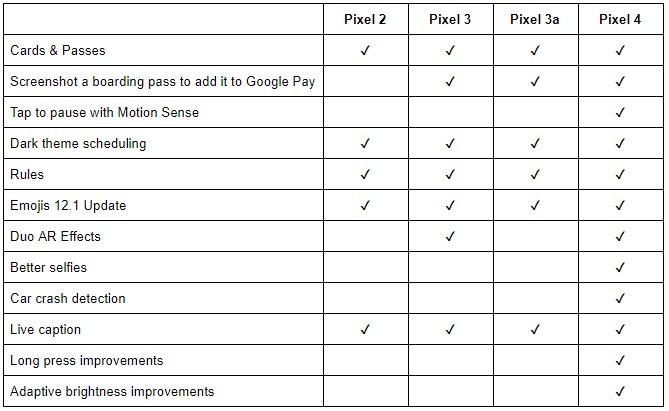 Rules on Pixel are being updated too, with the ability to trigger the shortcuts based on WiFi network or physical location. That way you could have the Pixel automatically go into silent mode when you get home, for example. The new Rules will be available on the Pixel 2, 3, 3a, and 4.
Google Duo, the company's video calling app, is seeing changes on the Pixel 3 and 4 too. They're getting Duo AR effects, which can overlay your face during a call with an animated replacement. The Pixel 2, 3, 3a, and 4 are getting the emoji 12.1 update, meanwhile, with 169 new examples.
Other changes are device- or location-specific. The UK and Australia are getting the car crash detection and emergency assistance request feature that the US has already. Live Captions are being added to the Pixel 2, having already been available on the Pixel 3, 3a, and 4.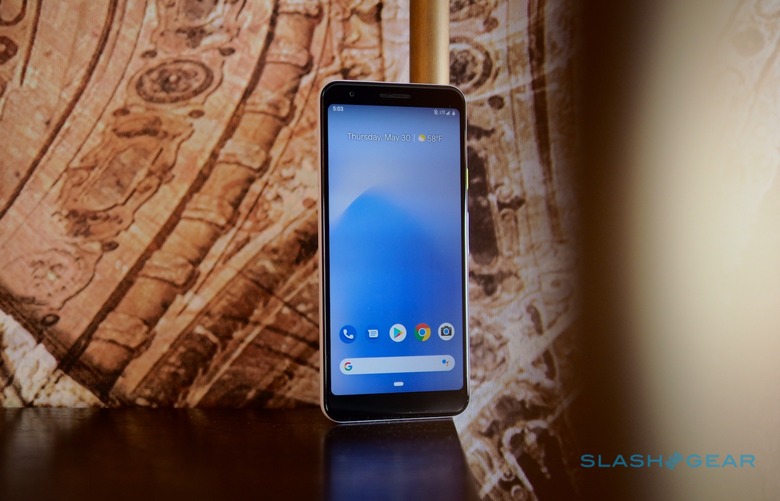 The Pixel 4 is adding to the functionality of the power button, with more long-press options in the launcher. Adaptive brightness is also going to be updated, with a temporary increase in brightness when the phone is being used in areas with extremely bright ambient lighting such as direct sunlight.
Finally, the Pixel 4 is getting an upgrade for selfies. There's the addition of depth to the front-facing camera, which Google says will improve Portrait Blue and color pop. It'll also allow the phone to create 3D photos on Facebook.
As usual, Google is rolling out the March feature drop in phases, so you might not get it instantly. Some of the features are only available in certain locations, too; you can check which your country will get in Google's support page.