Google Maps update puts real-time commute info a tap away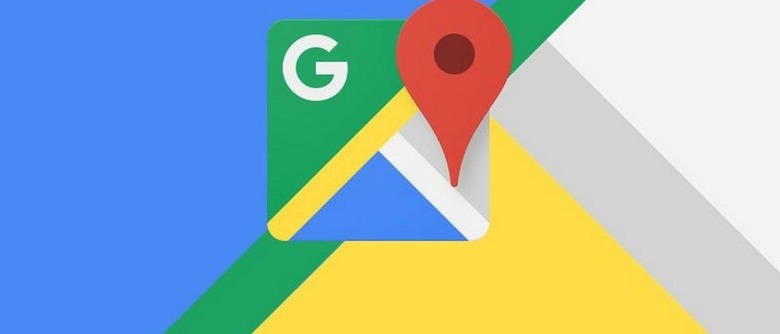 Google Maps is a pretty handy app, but if you already know the way to your destination, its usefulness is diminished. Google is looking to change that by rolling out a new update today. There are a few things this update does, but one of the most noteworthy additions is real-time commute information that helps even when you already know the route by heart.
This real-time commute information can be found on a new panel that has been added to Google Maps. Simply swipe up from the home screen to get to this page, which will feature three tabs. On the left, you'll find the new Places tab, which gives you a curated list of restaurants and bars in your area, offering up pictures and descriptions so you know what you're in for.
The Places tab doesn't only cover your food and drink options, as you'll also be able to use it find ATM locations, grocery stores, and pharmacies. Essentially, the Places tab aims to provide with all the information you may need about new cities you visit.
The next tab is the aforementioned Commute tab. By popping in here, you'll find ETAs for your commutes to home and work, and if you scroll down a bit, you'll be able to turn on driving mode, which features real-time traffic information. This information is provided without turn-by-turn directions, so it's a good way to get more insight on your commute when you already know how to get there.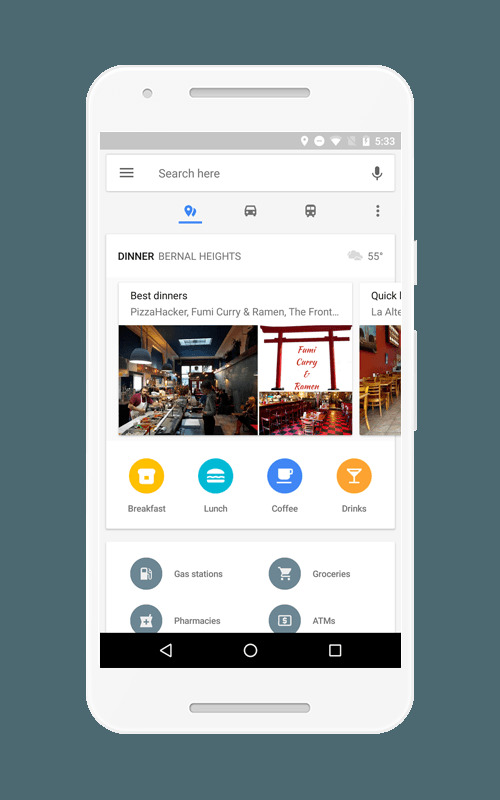 Finally, we come to the transit tab. Assuming you have your home and work addresses saved, you'll find relevant public transit information here. This includes information on which bus or train to take to work, along with public transit schedules and ETAs. You can also use this tab to plan a transit route to somewhere else, as it features information on individual stops as well.
This new update appears to rolling out on Android right now, but at the time of this writing, the iOS App Store listing for Google Maps doesn't reflect the update. It'll probably be live for iOS before long, but for now, hit the source link below to read more about this incoming update.
SOURCE: Google