Google Maps update brings ride service options and offline features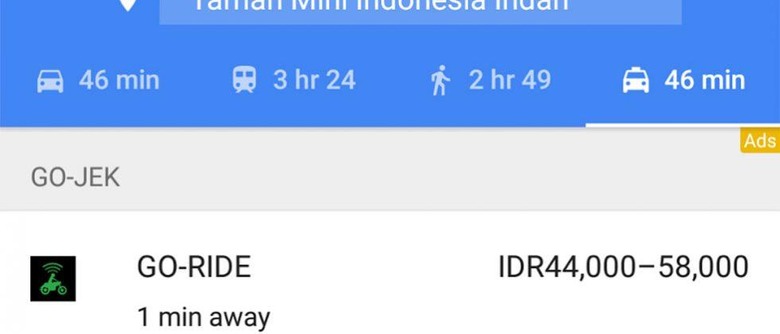 Google Maps has received some cool new updates that will make it easier to get around town when traveling or at home. One of the new features is designed to make it easier for you to get along with Google Maps even if you are in an area where service is spotty. The new feature adds a WiFi-only mode to Google Maps allowing it to be used entirely offline for Android devices.
Maps users who are having an issue with storage space, but don't want to start deleting photos and apps will like this next feature. Offline map areas can now be downloaded to an external SD card for devices that have a SD card installed. When downloading these offline areas, if you have a memory card installed, you can choose whether to download to the phone or the memory card and Maps shows how much space you have in each place.
If you are traveling at home or abroad and need a ride to get where you want to go, another new feature will let you choose a ride via Uber (available for a while now) and via new services in some countries such as GO-JEK and Grab. Grab is an Uber-like service that is available on Indonesia, Malaysia, Philippines, Singapore, and Thailand.
That ride service feature is on Android right now and is coming for iOS users. Other ride services available in select cities in Ireland, Poland, Italy, Austria, Russia, and Israel include Gett, Hailo, and MyTaxi. Those ride services are available on Android and iOS. These new features should make Google Maps more functional for users on Android and iOS devices.
SOURCE: