Google Map's Parking Reminder Feature Is Now Rolling Out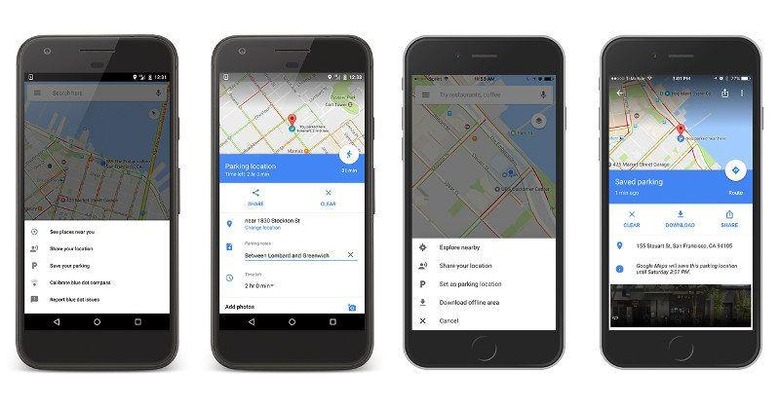 Although often used as source for comic relief, forgetting where one parked one's car is enough of a problem that Google designed a feature for it. Yet not big enough to warrant its own "Dude, where's my car?" app, of course. Sighted just last month, Google has finally formally announced the availability of parking notes and reminders on Google Maps, both for Android and iOS.
Google already implemented something akin to a parking reminder but that one was heavily automated and, more often than not, unreliable. It also relied solely on sensors, specifically GPS, which may not be accurate nor sufficient to remind you of your parking spot.
The new Google Maps feature pouts you in the driver's seat. After you've parked, simply tap on your blue circle and select "Save your parking" from the menu. On iOS, it'll be "Set as parking location". This will add a label to the spot which you can go back to later. In case you forgot where you parked.
The Android version has a bit more bells and whistles. While the iOS feature does let you share your location or view photos of the parking area, the Android counterpart lets you actually add information to the parking card. You can put notes, take a photo, and even set a timer for your parking meter.
SOURCE: Google