Google Maps now lets you navigate through our solar system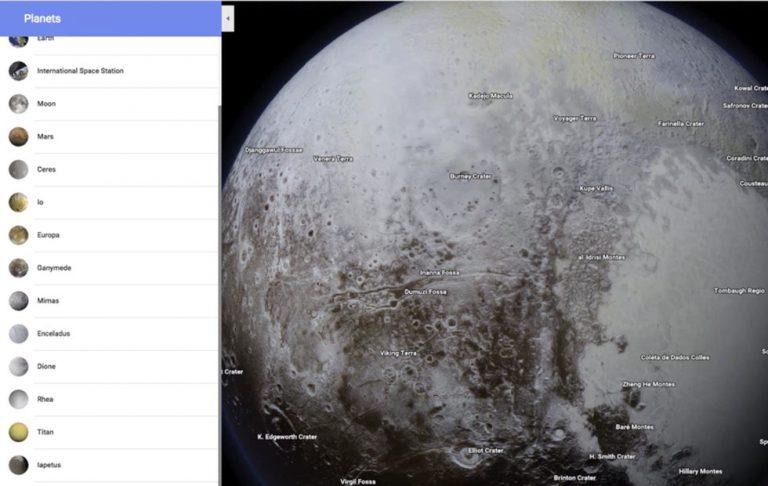 While we're probably still dozens of years away from actually getting lost in our travels between planets in our neighborhood, that doesn't mean we can't start pretending already. Google Maps was originally created as a way to navigate our own terra firm but has long expanded to ocean depths, volcanoes, and, now, outer space. Google has just added not a few round objects from our solar system, both planets, moons, and one former planet, so you can live out your space-faring fantasies while companies scamper to make that a thing.
Maps are for navigation. The only reason they've so far been limited to Earth is one of convention and practicality. You don't usually travel to other worlds. At least not yet. But Google Maps has long outgrown that limited purpose and has become a tool for exploration, learning, and vicarious adventuring.
Taking advantage of the treasure trove of data gathered by NASA and ESA over the years, with recent historic missions and drive-bys, particularly by Cassini, Google is has added a couple of our rocky and gaseous neighbors to its list of places to go to. There are 12 new literal worlds to explore from Google Maps. You can simply pick one from a list or, for fun, zoom out of the Earth until you pinching takes you to outer space.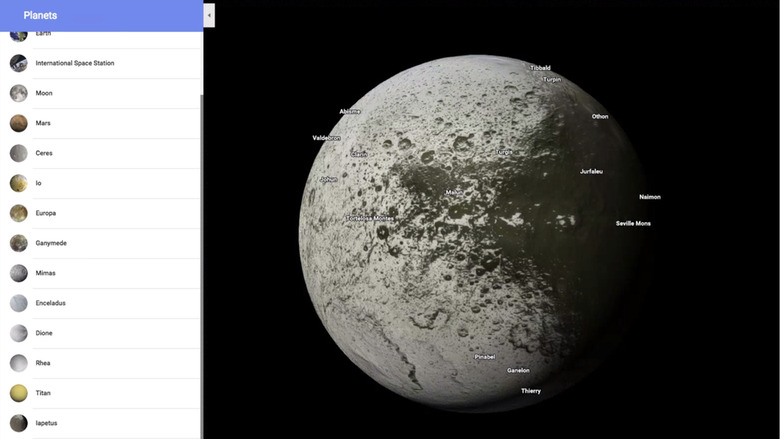 Take a safe stroll on Enceladus and behold its icy plains. Swirl amongst the thick clouds of Titan. Go as near as the not-so-beautiful Venus or as far as the not-a-planet Pluto. The universe is at your fingertips, almost literally.
SOURCE: Google