Google Maps magical Live View opens to iOS this week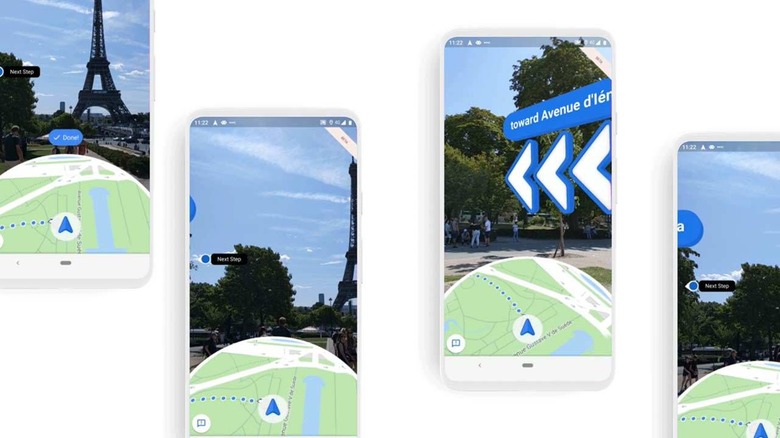 This week the folks at Google responsible for the newest magical features in Google Maps expand availability of Live View. This is an augmented reality feature that, until now, was only available for testing by Google insiders, Local Guides, and the Pixel community. Now they're pushing the feature to Android and iOS devices that support ARCore and ARKit.
EDIT: Again, yes, this is opening to more Android devices at the same time as iOS. The title I've written above reflects the fact that, before now, the system was relegated to Android devices alone, within the Pixel community. If a Google feature expands to iOS, chances are it will, by default, already be on Android devices – or at least that's how it SHOULD be, shouldn't it? I think so.
I should make clear, here, that the Live View system is still in Beta mode. If you happen to gain access to the feature, you'll see a little BETA flag in the upper right-hand corner. Until Google gets the system developed to the point at which they're confident it's ready for the masses, it'll still be BETA, and potentially buggy.
Live View appears only when you want it, and only in walking directions view on Google Maps. You'll tap a button and BANG! You'll see the world around you via your smartphone's camera. You'll get the same map you were working with before, but you'll see live augmented reality markers in the world via your smartphone's display.
At this point, the feature is still SORTA rudimentary. It's like a bunch of really well-made high-end garage sale signs have been hammered into the ground around your city, assuming your destination is your nearest garage sale. This will be much more helpful when we're all wearing augmented reality glasses – for now it'll be pretty much just as awkward to use as following a real map whilst walking around your city – but with more digital magic!
You'll see this update come to your smartphone (assuming your smartphone is new enough to get it) with Google Maps in the next week. Head to your smartphone's app store and find Google Maps and hit the update button if you've not already done so – or just wait!