Google Maps has a ton of personalization features launching today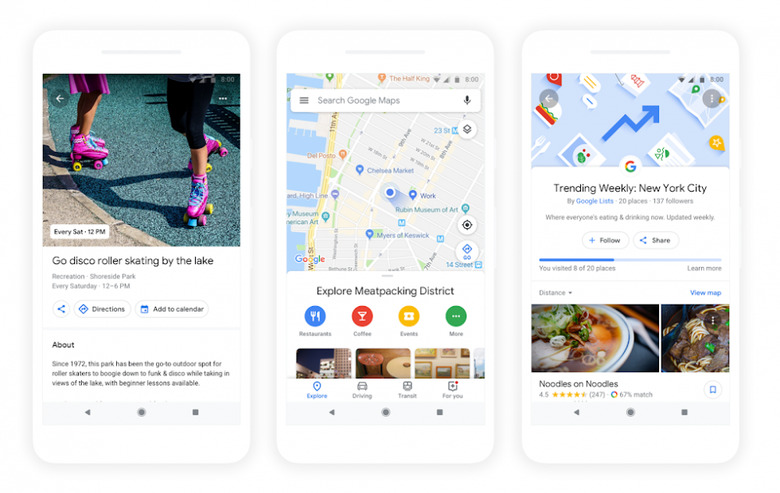 Last month, Google detailed something of a makeover for Google Maps. Personalization seems to be the name of the game here, with Google attempting to make it easier to find places to eat or drink and things to do by revamping the Explore tab. Most of these changes are going live in Android and iOS today, giving frequent Google Maps users a chance to try them out for themselves.When Google announced these changes last month, it explained what's new with a decent amount of depth. Today, over on the Google Blog, the company shares a list of seven tips for getting the most out of these new features and becoming more familiar with the area around you – whether that area is the neighborhood you live in or a place you're just visiting temporarily.
A lot of this new functionality sits within the Explore tab, which has undergone some pretty big changes. It's here you'll find recommendations for restaurants and bars around you, along with recommendations from local experts and Google's own algorithms. The Explore tab doesn't begin and end with recommending places to eat and drink, as you'll also be able to find information on the events and activities happening around you, which can be filtered by categories to further narrow down the list.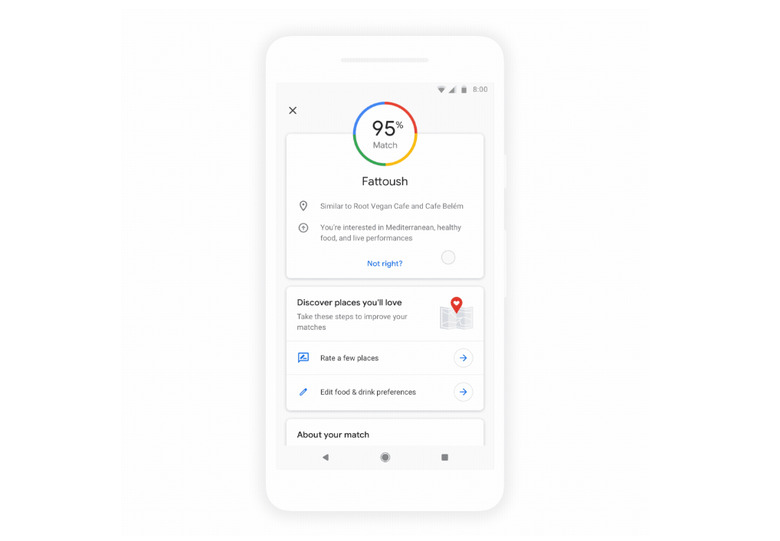 One interesting feature is the new "Your Match" rating, which relies on Google's machine learning techniques. When you view a restaurant or bar and you have location history turned on, you'll now be able to see a percentage rating that reflects how likely you are to enjoy that place. "Your match" considers things like the restaurants you've rated in the past and the food and drink preferences you've shared with Google in creating this rating, so the more you use those features, the more accurate it'll become.
Finally, we come to the For You tab, which allows you to follow the neighborhood you live in and cities you might visit frequently to get a handle on what's happening in those areas. In the For You tab, you'll find information about new restaurants that are opening up or the locations that are tending among others in your area.
Many of these features are launching on both Android and iOS, but there are a few like the For You tab which are limited to just Android for now. The roll out will likely be finished in the coming months, but for now, check out the new Google Maps and see if it can introduce you to a new restaurant you may not have considered before.