Google Maps is about to get personal: all the new features coming soon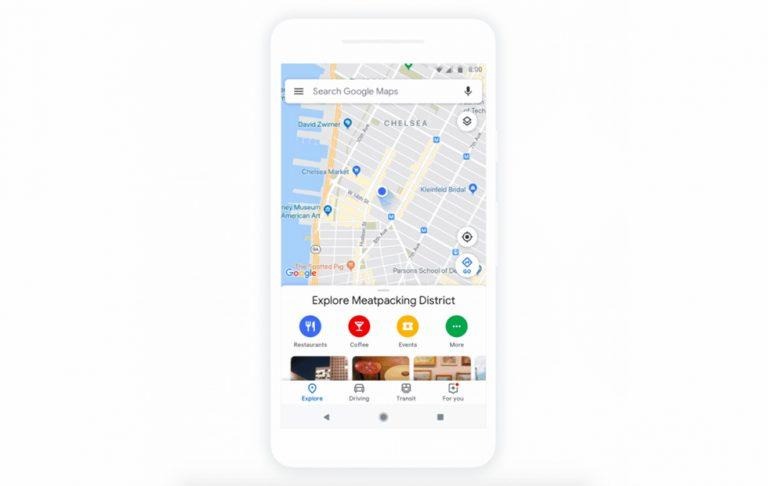 Google Maps is about to be revamped with a more personal experience, Google has revealed, helping users figure out where to eat, where to stop for drinks, and more. The company aims to eliminate the current seemingly endless scrolling involved with "recommended restaurants," replacing it with faster, smarter suggestions. In coming months, users will see a new Explore tab and more.
According to Google, the navigation app's upcoming redesigned Explore tab will serve as a "hub" where users find unique places nearby, as well as places that are new to them. The tab will present options based on the area the user is exploring within the map, the company explains. The section will also tie in data from local experts, show where notable "tastemakers" are at, factor in trusted publications, and more.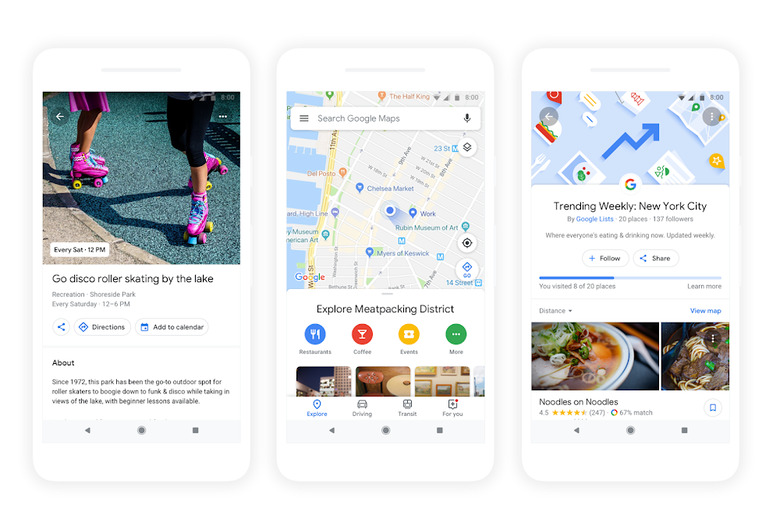 The content isn't limited to just restaurants, of course. Google demonstrated the Explore tab with things like annual arts and crafts fairs, marathons, sightseeing destinations, and similar. Options are also broken up by category, such as "dive bars" and places where literary notables visited. These things tie in other products via links; users can, for example, tap "Add to calendar" to add a suggested event to their calendar.
The Explore tab isn't passive, says Google, instead actively helping the user keep track of what they've done on the various lists. For example, users who visit the top restaurants for the destination will see them marked as such in the app, helping narrow down future activities.
Google heavily emphasized AI and intelligent features in its keynote today, and we see that mission highlighted in its upcoming Google Maps update. The app will soon show users their "match" — that is, how likely they are to like a suggestion alongside an explanation about why it may be a match.
That data, as you've likely guessed, is based on Google's machine learning technology, which uses what the company knows about you to make the determination. Various pieces of data are factored into the rating, such as what you've rated other restaurants in the past, where you've already been, the drink and food preferences you'd have already given Google, and more.
The match is presented next to the listing's start rating; users see a Chrome-like circle next to a percentage reading "Your match." Tap that match and a card will give brief information about why you got that rating — maybe you've already expressed interest in Mexican food, for example, and Google thinks this new place fits the bill.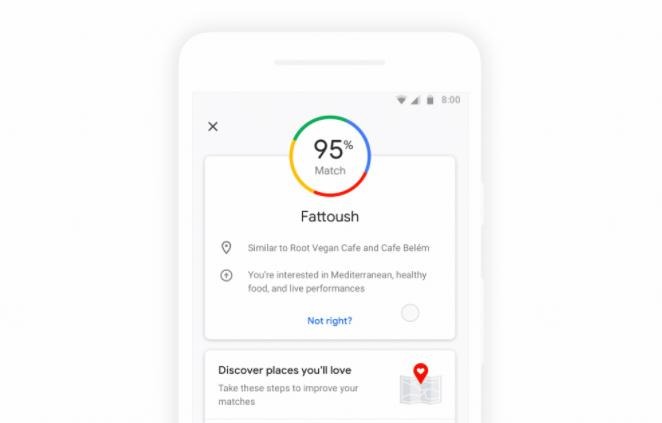 The changes continue from there. Google Maps is adding a feature that helps groups of people coordinate their interests, each person contributing to the creation of a shortlist of choices. Users then vote on those choices, narrowing it down to a single place. Reservations for the chosen destination can be made directly from Google Maps.
Finally, Google Maps has a new "For you" tab in which the user finds things happening in the regions they're into. The user has an option to follow specific neighborhoods and other locations; by doing so, For you will offer places to check out the next time you decide to venture into the region or you're setting up an outing.
Google promises the new Google Maps features will be arriving for everyone on Android and iOS around the globe "in coming months."