Google Maps future explored: the map is now the user interface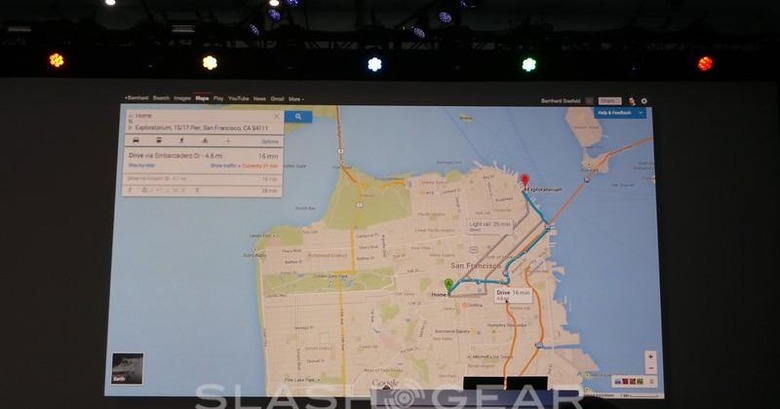 A futuristic vision of Google Maps has been shown by the company this week at Google I/O 2013, the event set for developers but aimed at the public. Google spoke up about "The New Google Maps", as they called it, complete with expansions built around the user – each individual, that is. Exploring will be expanding in this new vision, built for the Google Search user using their Google account.
Search through Google Maps will show Sushi restaurants recommended by your friends. You'll find photos through locations taken by users in Google+. Cards will be appearing similar to what's seen in Google Now. In short, this system will bring the multi-system that is Google's personalized experience for teach individual user in once more in the future of Google Maps.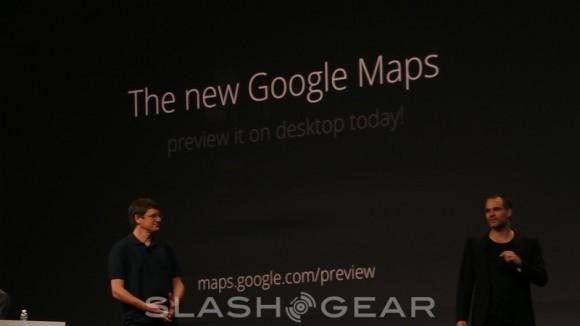 Each user will be working with a unique map, each map based on the users interests as racked-up through their searches as well as their preferences. A map will be built using the same data as appears in Google Now.
A map will be built for "every place" as well, with unique details appearing when a location is clicked – or tapped. If a park is selected, for example, roads will be highlighted that lead the user to that location. Details added with Zagat and by the location owners, and of course by the public, will be available at a level that's well above what's offered today.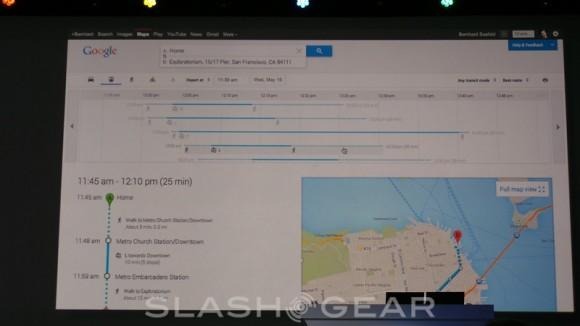 Google has made it clear that the future will turn the map itself into the user interface. Directions will be able to be accessed with taps on the map, not just through text searches. Multiple ways to access each location will be appearing at a tap.
This system will be rolled out to Google I/O attendees first and will be offered as a preview for the rest of the world later this week. The action will continue throughout the week through SlashGear's Google I/O tag portal as well.