Google Maps for Mobile 5.0 hits Android imminently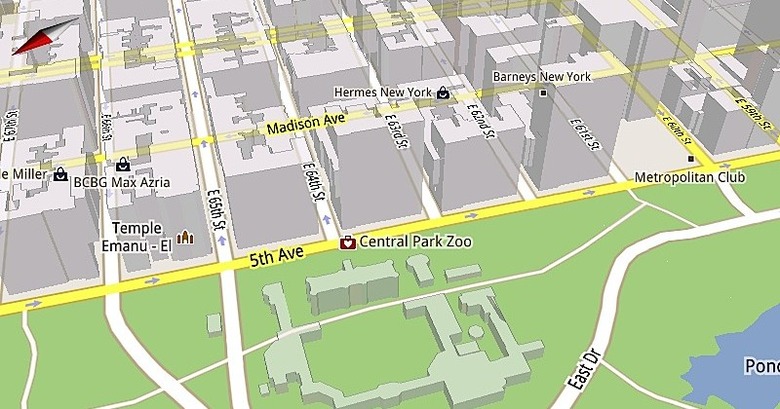 Google has previewed the next version of their smartphone navigation app, Google Maps for Mobile 5.0, set to arrive on Android smartphones in the next few days. The new version adds support for dynamic map drawing, rather than using vector-based imagery, which allows for faster rendering and smaller amounts of data traffic; it also means Google Maps can now cache common or frequently-searched journeys. Meanwhile, there'll also be building outlines in 100 cities – with more to come – that can be navigated using multitouch gestures.
A two-finger swipe will tilt or rotate the view, allowing for more precise navigation. Alternatively, it can be left locked to the digital compass, and rotate automatically. Zooming is now smooth, rather than jumping between steps as on current versions.
The new app will be broadly compatible with any Android 1.6 device or higher, though you'll need one of the following handsets if you want to use all of the features, particularly the multitouch gestures.
[via Android Community]