Google Maps for iOS downloaded over 10 million times in just 48 hours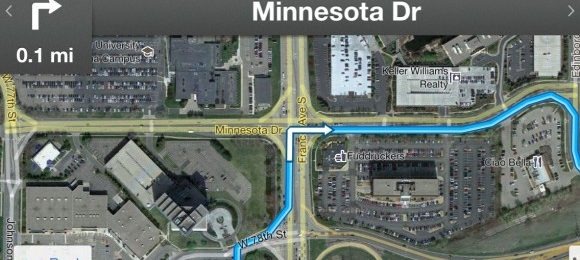 We knew the new Google Maps app for iOS would see a lot of downloads, but 10 million of them in just two days is quite impressive. Google's senior vice president of Commerce and Local, Jeff Huber, announced via Google+ that the app garnered "more than 10 million downloads in less than 48 hours after release."
Just a few hours after the launch of Google Maps on iOS, the app sprung to number one in the iTunes App Store, and so far it's still on top. The app released on December 12 to millions of awaiting iOS 6 users after the Apple Maps fiasco left a lot of iPhone 5 and iOS 6 users upset with Apple's new maps service.
Huber says that the team is "excited for the positive reception of Google Maps for iPhone around the world. Congratulations to the Maps Team on the recognition for the passion and hard work they poured into it, for this release and over the last 7+ years." The app already has over 20,000 ratings in the App Store with an overall rating of 4.5 stars out of five.
Huber also mentions the "shake to feedback" feature of the Google Maps app, something that Google uses internally to report bugs. All you have to do is give your phone a shake while the app is open (something you'll be doing anyway out of frustration) to submit mapping data feedback and to report bugs.