Google Maps finally lets you view your lists just the way you like it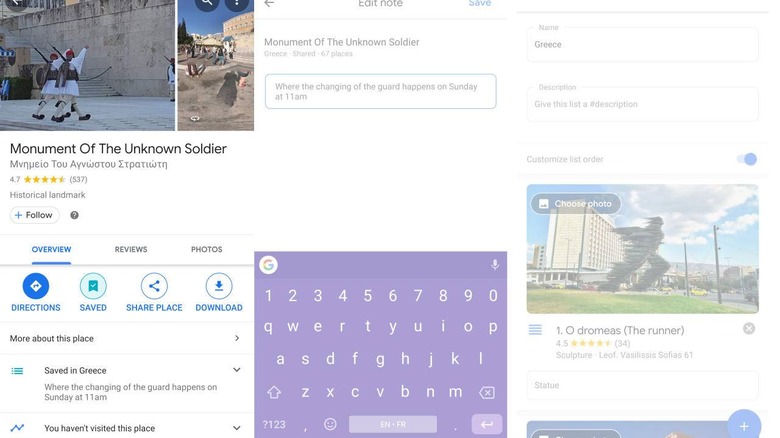 Even though GPS navigation has been around for years, it was really Google Maps that changed the way we got around. It also changed the way we planned our trips, vacations, or even just a friends' night out. Still, there are a few things Google Maps could do better, especially in makings personal and shared lists more helpful. Fortunately, some of those are finally rolling out to the aap little by little.
Lists are more than just helpful when planning out places you want to someday visit or the itinerary your family or friends will take in a foreign place. Often times, you want to take note of what makes the place special or have a visual reminder of the particular spot or area of a place you want to see. Google Maps does have the basics but it now makes that easier.
For example, notes are now more visible in the list so that users will at least be aware it even exists. You can also finally reorder that list so that you don't have to be at the mercy of some seemingly random algorithm that reorders that list every single time. That is especially helpful when prioritizing places based on distance, interest, etc.
They say pictures paint a thousand words and some saved places are perhaps best remembered with such. But some places may have multiple sites or photos, some of which spark interest more than others. You can now choose a photo to use for that place so you can see at glance why you're even interested in it in the first place.
These changes have started to roll out to Google Maps on Android but, like any app update, it should start rolling out to users in waves. Hopefully, it's just the start of a train of improvements that will eventually lead to more feature-rich and especially more collaborative lists on Google Maps.